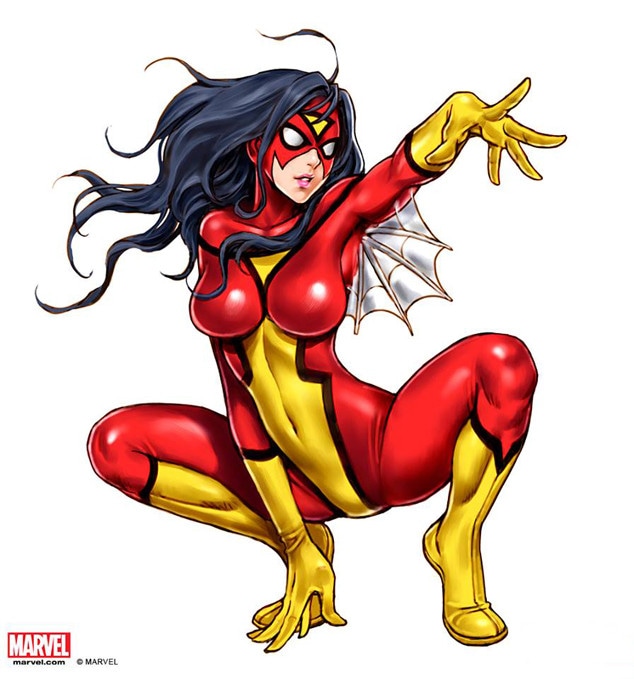 Marvel
Spider-Man is one funny superhero.
But he doesn't come up with those zingers on his own. Marc Webb, director of The Amazing Spider-Man and its upcoming sequel, says he gathered some of the best comedians in Hollywood to come up with one-liners and quips for Andrew Garfield's crime-fighting alter-ego.
"We did something that sometimes big comedy movies do. You get a roundtable of comedians and you just have them spit jokes out," Webb said earlier this week at a press event for The Amazing Spider-Man 2. "We would use that and try them out with Andrew to see what works."
(For the record, the press event included a sneak peek of about 30 minutes of the Spidey sequel. We can't wait to see the rest!)
Niko Tavernise/Columbia Pictures
Webb's first Spider-Man movie hit theaters in July 2012 and starred Garfield, Emma Stone, Rhys Ifans, Denis Leary, Martin Sheen and Sally Field.
The sequel is set for release on May 2 with Jamie Foxx as the main villain Electro, Paul Giamatti as The Rhino and Dane DeHaan as the Green Goblin.
The third and fourth installments of the franchise are set for release in 2016 and 2018, respectively.
And it may not end there. Webb spoke about working on expanding the web-slinger's "universe" beyond the four films.
Could Spider-Woman be in the mix? No—at least not yet.
Webb said, "That hasn't been on my mind, but it's an interesting idea."
Spider-Woman made her debut in 1977 followed by a 50-issue self-titled series that ran from 1978 to 1983. The most recent fourth volume of Spider-Woman was published from November 2099 through May 2010.
Now we want to hear from you. Do you want to see a Spider-Woman movie? Leave your comments below.