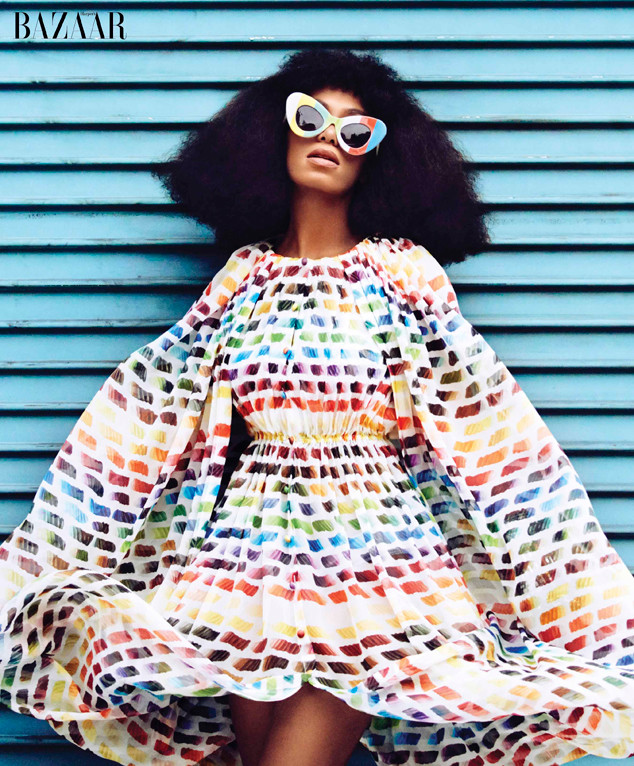 Julia Noni for Harper's BAZAAR
Solange Knowles was divorced with a child by the age of 21, has had an illustrious music career, started a record label and was named the Creative Director of Puma all before turning 30 years old.
And despite the ups and downs she's faced, Beyoncé's little sister says in the latest issue of Harper's Bazaar she's grateful for all the lessons she's learned along the way.

"In a lot of ways, emotionally and mentally, I feel far older than 27. Just going through a marriage and a divorce—which I essentially did by 21—will give you an insane amount of perspective on life," she told the women's magazine.
"Everyone talks about how, in your 30s, all of these growing pains transition into wisdom and you feel more self-assured and confident. But I think I had a bit of a jump-start on that at 27."