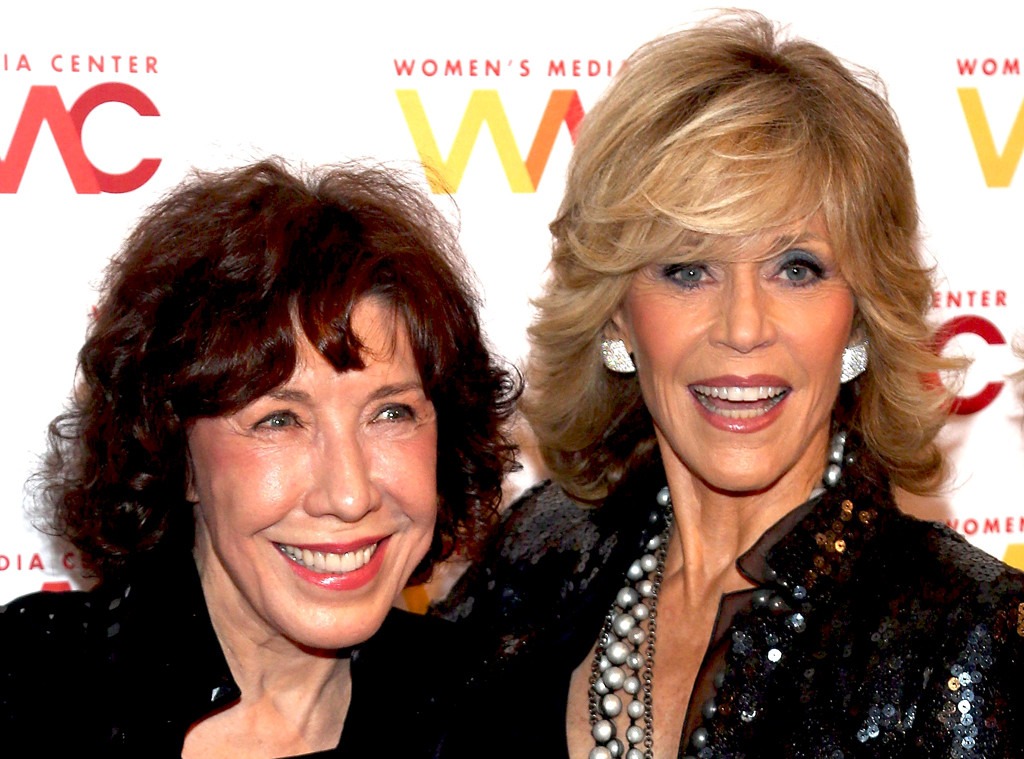 Paul Zimmerman/WireImage
Jane Fonda and Lily Tomlin are reuniting for a new show on Netflix. The 9 to 5 duo will star in the 13-episode single camera comedy series Grace and Frankie from Friends' Marta Kaufman.
"Jane Fonda and Lily Tomlin are among the funniest and most formidable actresses ever and it's an incredible privilege to give them the opportunity to run riot on Netflix," Ted Sarandos, chief content officer at Netflix, said in a statement. "The show created for them by Marta and Howard is warm, very funny and anything but wholesome. We can't wait."
The comedy follows nemeses Grace (Fonda) and Frankie (Tomlin) who suddenly find their lives turned upside down when their husbands announce they are in love with each other and plan to get married. The two then find themselves intertwined for better and for worse. Kaufman, Tomlin, Fonda, Howard J. Morris, Paula Weinstein and Skydance's David Ellison, Dana Goldberg and Marcy Ross will serve as executive producers.
"Netflix is redefining the way we produce and consume television and its a true privilege to be in business with Ted and his amazing team," Ellison of Skydance said in a statement. "Working with the wonderfully talented Marta, Jane, Lily, Howard and their producer Paula Weinstein is a dream come true, and the story they have crafted is both hilarious and heartfelt."
Fonda's recent credits include The Newsroom, Lee Daniels' The Butler and Better Living Through Chemistry. Tomlin recently took home an Emmy for An Apology to Elephants and starred opposite Tina Fey in Admission. She recurs on Showtime's Web Therapy opposite Lisa Kudrow.
Obviously our fingers are crossed for a full 9 to 5 reunion with a Dolly Parton guest appearance. Grace and Frankie will premiere next year.