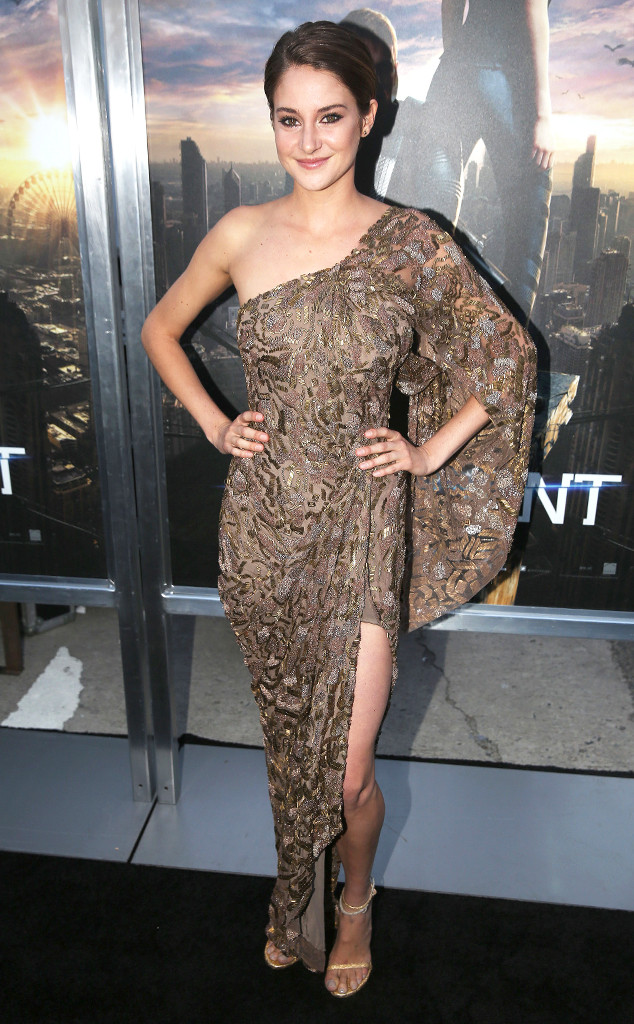 Matt Sayles/Invision/AP
Shailene Woodley isn't just a movie star, she's the new face of healthy living!
At last night's L.A. premiere of Divergent, the 22-year-old actress opened up about being looked up to for her super-healthy lifestyle and holistic practices, which involve eating clay and sunbathing naked for the vitamin D.
"I guess it's an honor in a way, right?" Woodley told E!. "Because these are things that I believe in and I think that it's sort of beautiful for us to take our sovereignty and our health back into and our hands. And if I can sort of be a voice for that, then what a really honorable position to be in."