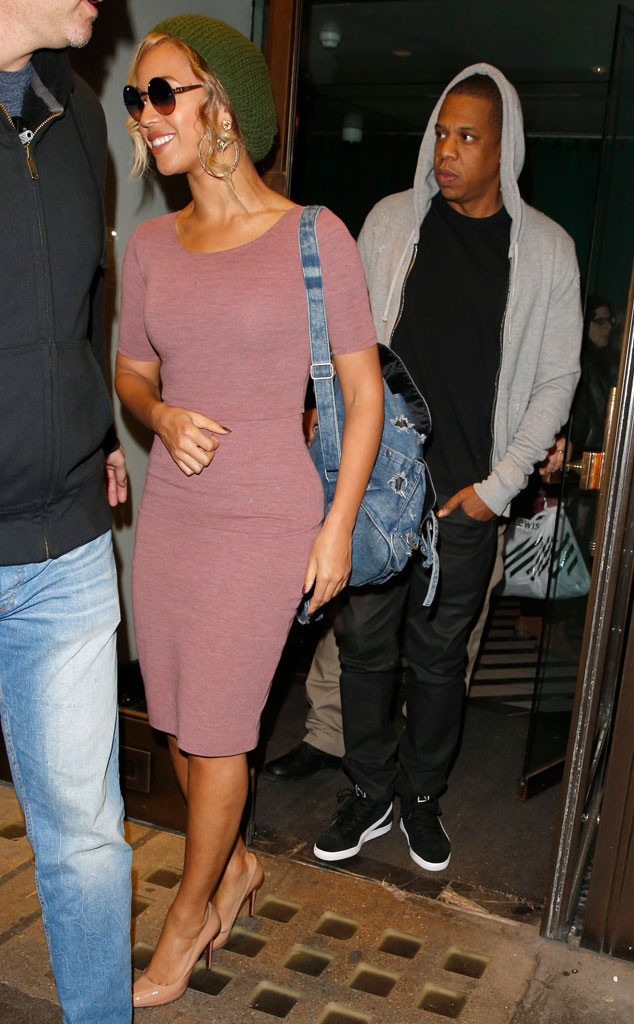 Splash News
What do you do when you're in Paris and have some downtime on your hands? Shop at the most exclusive boutiques around, of course!
That's precisely what Beyoncé and Jay-Z did when the two had a bit of free time before her next concert.
In recent photos that surfaced, Bey and Jay were seen scoping the latest duds at the ultra-hip store Colette.
The beautiful songstress was dressed in a matching Jaded London skirt and cropped sweater (which retail for $65 each).
She paired the trendy outfit with a fedora, white Versace tote bag, black heels and classic black pumps.
Meanwhile, her rapper hubby was seen wearing a multi-toned gray shirt, jeans and his favorite pair of Timberland boots for the shopping spree.