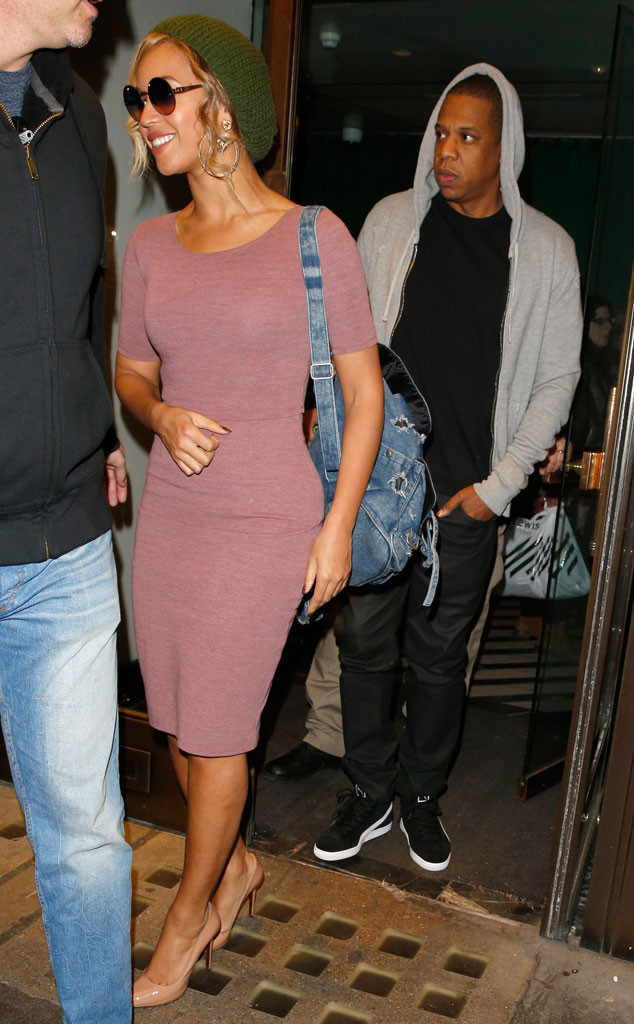 Splash News
What do you do when you're in Paris and have some downtime on your hands? Shop at the most exclusive boutiques around, of course!
That's precisely what Beyoncé and Jay Z did when the two had a bit of free time before her next concert.
In recent photos that surfaced, Bey and Jay were seen scoping the latest duds at the ultra-hip store Colette.
The beautiful songstress was dressed in a matching Jaded London skirt and cropped sweater (which retail for $65 each).
She paired the trendy outfit with a fedora, white Versace tote bag, black heels and classic black pumps.
Meanwhile, her rapper hubby was seen wearing a multi-toned gray shirt, jeans and his favorite pair of Timberland boots for the shopping spree.
Mr. and Mrs. Carter smiled at the crowd of fans who gathered to see their favorite couple up close.
The couple has been spending ample time together while Bey is out on the road.
Both were seen enjoying a date night at popular eatery Cecconi's in London earlier this month and even stopped by an Irish pub during that leg of her tour.
Bey has a concert stop in Amsterdam later this evening, where she will also be performing to a sold-out crowd tomorrow.
She then has performances lined up in Antwerp, Barcelona and finishes up her almost year-long tour in Lisbon on March 27.
She's been posting several pics throughout her tour, including the latest Instagram above which shows her greeting her backup dancers shortly before stepping foot onto the stage.
So glam!