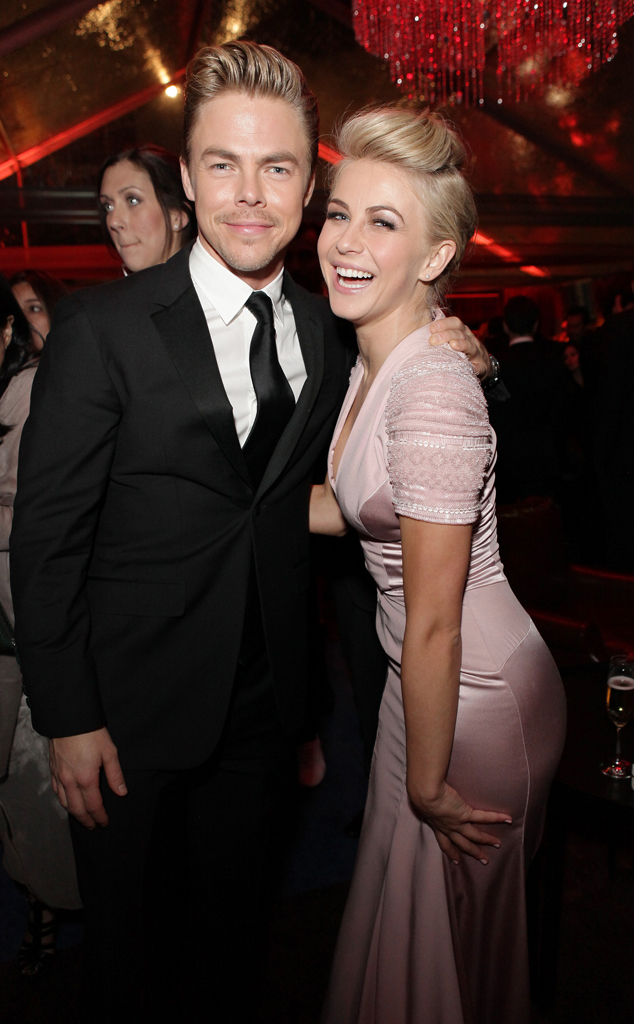 Mike Windle/Getty Images for TWC
Julianne Hough and Derek Hough are making like Donny and Marie Osmond and embarking on their very own sibling tour!
The dynamic duo, who both starred as professionals on Dancing With the Stars, just announced they are going on a tour of North America with their live show Move Live on Tour.
"No matter where we go in the world, the question we hear most from people is 'when are you going to do something together?'" the brother-sister duo say. "We feel that everything we've done up to this point has led us to creating this show and we can't wait to share it with our fans."