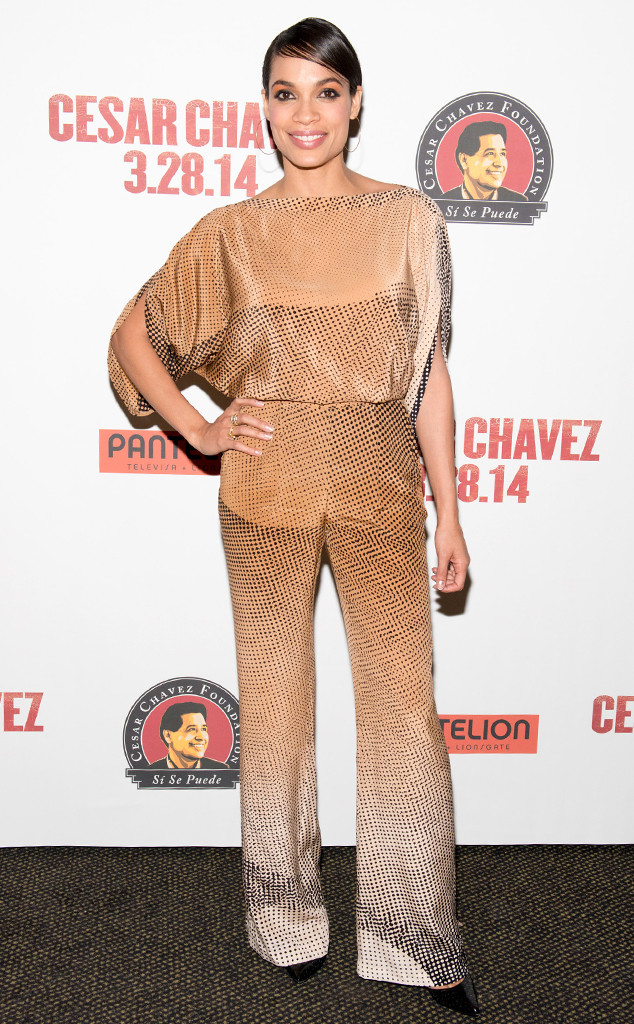 Noam Galai/Getty Images
It takes a lot for us to completely slaughter a red carpet style, but unfortunately Rosario Dawson's Diane von Furstenberg jumpsuit is ripe for some very tough love.
What in the god of fashion's name is going on here?! The Gimme Shelter star looks like she's covered in a black-and-not-so-white TV screen that' on the fritz or it's a super filthy patch of seashore sand. Neither of those make a flattering piece of fabric, but they're only the beginning of the problem with this look!