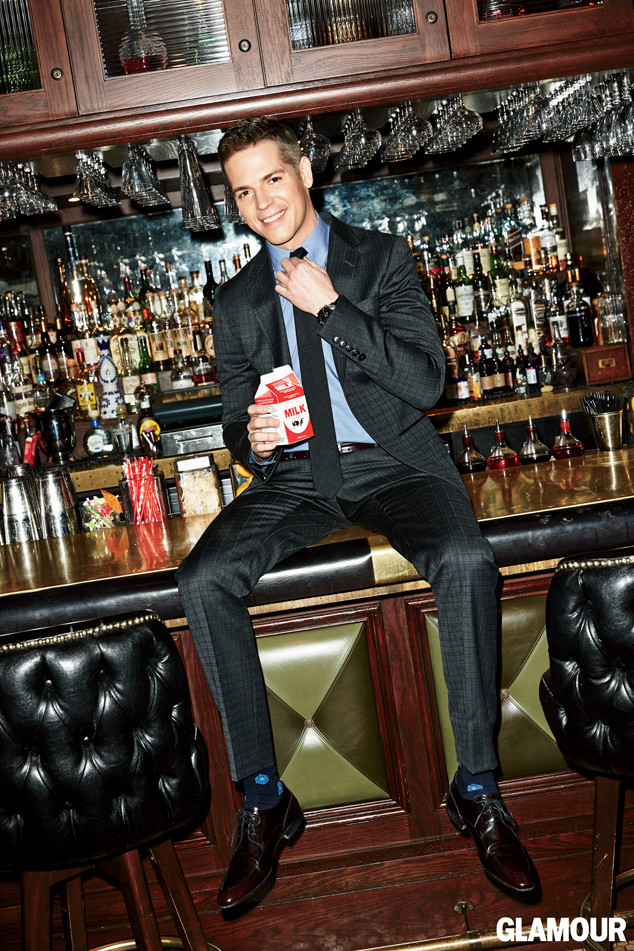 Ture Lillegraven/Glamour Magazine
Nice guys finish last?
Not anymore! Just ask E! News co-host Jason Kennedy, who appears in this month's issue of Glamour, on newsstands today, proudly promoting good guys everywhere.
In the feature, aptly titled, "The Rise of the Good Boy", the TV host adorably opens up about his down-to-earth take on rising above the Hollywood scene and his good-natured approach to keeping it real and religious (he just so happens to lead a star-studded bible study on a regular basis) in the biz. 
Ture Lillegraven/Glamour Magazine
"This is where I come to survive Hollywood," the on-camera personality said of his bible study group. "Being here reminds me of who I want to be—just a better man."
And from what we can tell, Kennedy is doing a fine job at that, despite the pressures of acting entitled or arrogant in a culture that condones both.
"When I sit down to interview the biggest actors in Hollywood, the true A-list guys like Matt Damon or a George Clooney…the most successful ones seem to be the nicest. I've met a lot of famous people, but douchebags out here are a dime a dozen. But those guys, they understand that being nice pays off. And I think that's starting to spread."
Sounds like that's good news for all of us girls!
As for other admirable celebs who fall in the same good boy category, the article cites Jay Z, Channing Tatum, Ryan Reynolds and Tom Hanks as prime examples.
As for Jason's love life, he openly shares how happy he is with girlfriend Lauren Scruggs, the 25-year-old Texan fashion blogger who was injured after walking into a plane propeller two years ago.
"I'll admit it, being a so-called good boy has paid off for me. I've got my dream job. And I've found my dream girl," he tells the magazine sweetly.
Swoon!
Check out E! News Monday through Friday at 7 p.m. and 11:30 p.m.