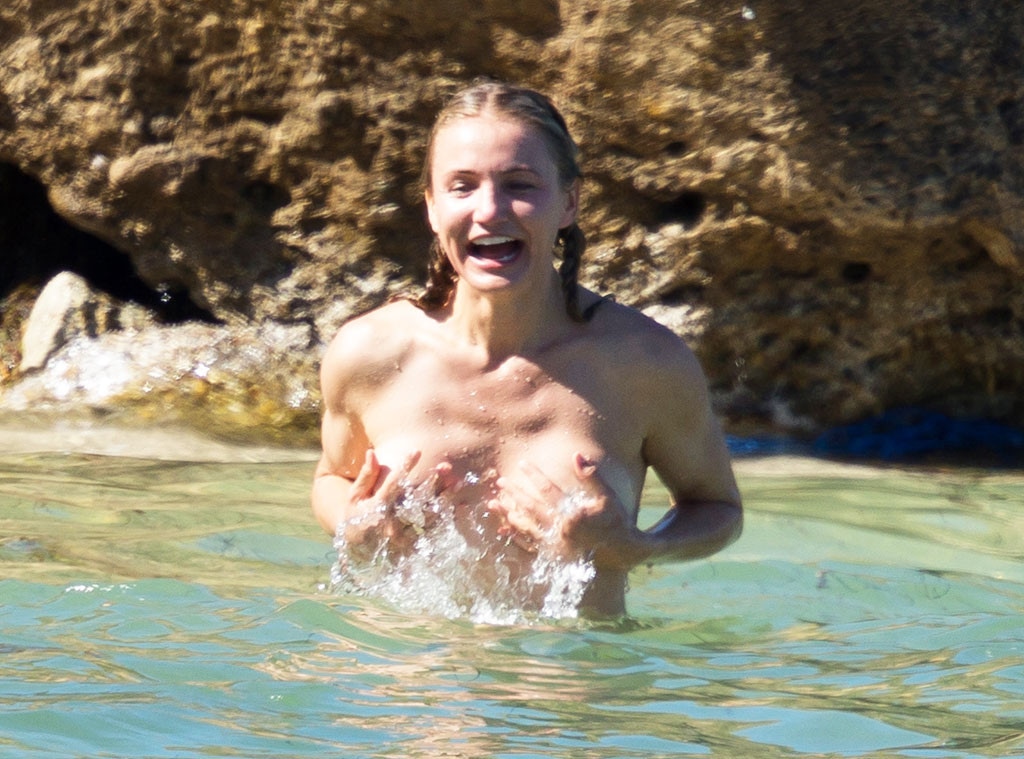 Splash News
Cameron Diaz is the kind of lady who knows how to have a good time!
The 41-year-old actress enjoyed a girls' trip in the Caribbean last week, and instead of just sunning herself in the sand, she stripped off her tiny bikini and went skinny dipping in the ocean!
Cameron was all smiles in the sexy shot, playfully flashing her gal pals before grabbing her breasts with her hands. When the Other Woman star wasn't frolicking half-naked in the sea, she was enjoying some wine on land, laughing animatedly and snapping pics with her BFFs.
But even Cameron, who clearly looks amazing, has felt the pressure of society's "crazy" obsession with aging (or trying to prevent it). "Our culture is obsessed with not growing into who you were really meant to be," she said in the recent OWN special Cameron Diaz & Sharon Stone: Aging Gracefully. "And women don't allow other women to age gracefully, and we don't give ourselves permission to age gracefully."
"For me I feel like if I—it's almost as if we have failed if we don't remain 25 for the rest of our lives," said the author of The Body Book. "Like we are failures. It's a personal...failure. Like our fault that at 40 years old that I still don't look like I'm 25."
Well, Cam looks as hot as any 25-year-old we've ever seen!