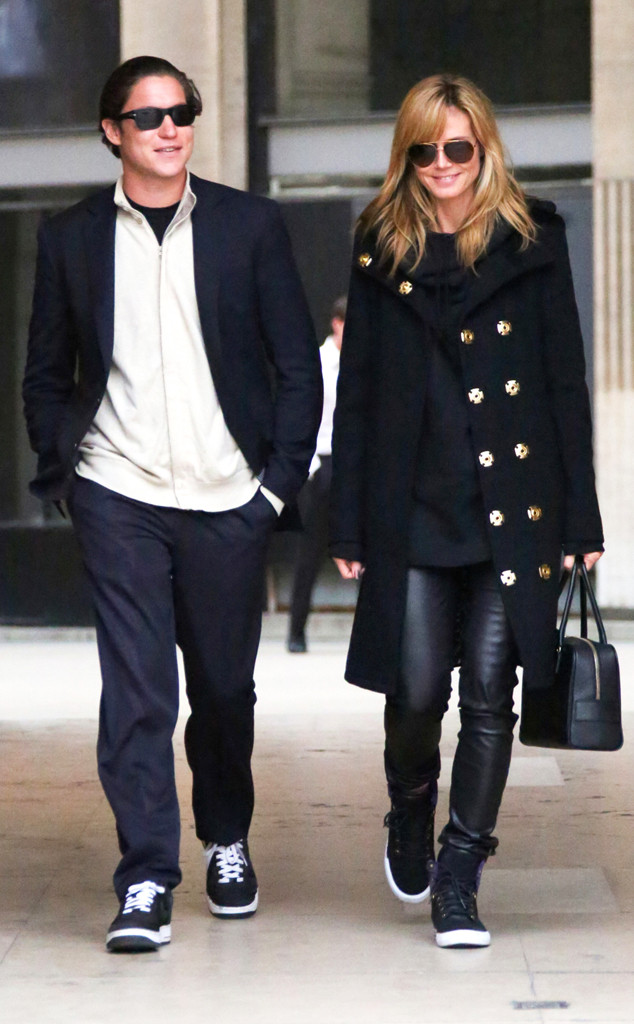 PacificCoastNews
Paris is for lovers.
Which is why the City of Light seemed like the perfect trip for Heidi Klum and boyfriend Vito Schnabel. The new couple was seen exchanging the biggest smiles while strolling the streets of Paris earlier today, as the supermodel's 27-year-old beau flashed his pearly whites at the grinning beauty who was walking beside him.
The two lovebirds have spent part of their trip admiring some classic art pieces at a variety of museums (which makes sense considering Schnabel is a curator and art dealer).