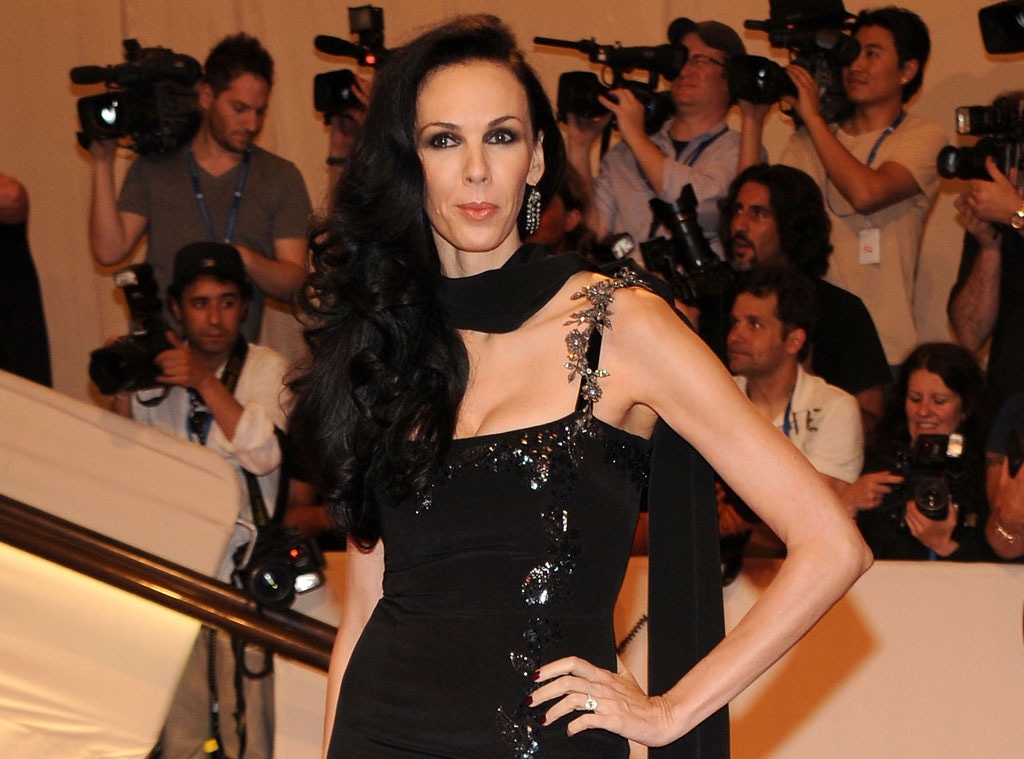 Larry Busacca/Getty Images
The news that L'Wren Scott had been found dead in her New York apartment this morning came as a complete gut-check—and with all indications being that she took her own life, her passing only becomes all the more mysterious as those who knew and loved her start looking for answers.
But as has been the case for centuries with any creative pursuit and the people who do the creating, fashion has hardly wanted for tragic figures.
Whether it was a death that came at an artist's own hands or a star-crossed twist of fate that senselessly pulled a visionary into the history books before his or her time, here are seven more shocking deaths that rocked the fashion world:
1. Alexander McQueen: The British designer who made skull prints a thing committed suicide in 2011 when he was only 40 and seemingly still at the top of his game, with a devoted celebrity clientele and a Paris Fashion Week show days away. At an inquest held that April, it was heard that McQueen, depressed and "overwhelmed with grief" following the death of his mother, had taken cocaine, tranquilizers and sleeping pills before hanging himself at his London flat. Despite being in debt when he died, the Alexander McQueen luxury brand lives on, with boutiques around the world and creative director Sarah Burton continuing to send collections down the runway. Burton designed Kate Middleton's instant-classic wedding dress and Savage Beauty, a 2011 retrospective of McQueen's work at New York's Metropolitan Museum of Art, was one of the museum's most successful exhibits ever.
Jerzy Dabrowski/ZUMA Press.
2. Gianni Versace: The famed Italian designer was murdered on the steps of his Miami Beach mansion after returning from a walk in 1997. He was 50, shot to death by Andrew Cunanan, who, it later turned out, killed at least four other people during a three-month period that year. Cunanan fatally shot himself eight days after killing Versace. The luxury brand has only grown over the years under the charge of Gianni's sister, Donatella Versace. "Gianni was amazing," Donatella later told New York magazine about her brother. "He really was amazing. But if he wasn't like that, he wouldn't have reached what he reached in such a short time...He was my best friend. I really loved him. I couldn't find a reason why he was killed. This was a horrible murder, and this company he created, they were looking at me like, 'What's she gonna do? The king is dead.'"
3. Isabella Blow: The troubled style icon and fashion editor killed herself in 2007 at the age of 48 by drinking weed killer. She had attemped suicide multiple times before, including once by jumping off of an elevated road in London, which left her with two broken ankles. Sadly, she was a close confidante of Alexander McQueen's (she basically discovered him), and her death shook him deeply. Instead of a floral arrangement, a Philip Treacy hat graced the coffin at her funeral that May, and Anna Wintour was among those who spoke at a big memorial held, fittingly, in September.
Andrea Blanch/Getty Images
4. Gia Carangi: One of the world's first supermodels, the Philadelphia-born beauty graced numerous major magazine covers between 1979 and 1982 and appeared in ads for the likes of Christian Dior, Versace and Yves Saint Laurent. But her star burned for only a short while before being snuffed out completely: Gia battled heroin addiction and died of AIDS in 1986 when she was 26. Angelina Jolie won the Golden Globe for Best Actress in a TV Movie or Miniseries for her performance of the ultimately ruined beauty in the HBO movie Gia. 
Amanda Edwards/Getty Images
5. Helmut Newton: The acclaimed fashion photographer was killed in 2004 when his car spun out of control and rammed into a wall outside the Chateau Marmont in West Hollywood. At 83, the German-born artist had had a prolific and long career, but what a sudden demise. The hotel's ghosts also include that of John Belushi, who OD'd in Bungalow No. 3 in 1982.
Ian Tyas/Keystone Features/Getty Images
6. Ossie Clark: The British designer, known for flowing, ethereal styles, was a favorite of Mick Jagger and then-wife Bianca back in the swinging '60s. His celebrity waned in the 1980s, when punk became the fashion, especially in London, but his vintage pieces remain sought after to this day. Clark is missing out on the rejuvenated popularity of his clothes: He was 54 when he was stabbed to death in his flat by a former lover, Diego Cogolato. The 28-year-old Cogolato was convicted of manslaughter.
Frazer Harrison/Getty Images
7. Sylvie Cachay: The up-and-coming swimwear designer was 33 when she was strangled and left in an overflowing bathtub in her room at NYC's Soho House by off-and-on boyfriend Nicholas Brooks in 2010. He was convicted of second-degree murder last year and sentenced to 25 years to life in prison.