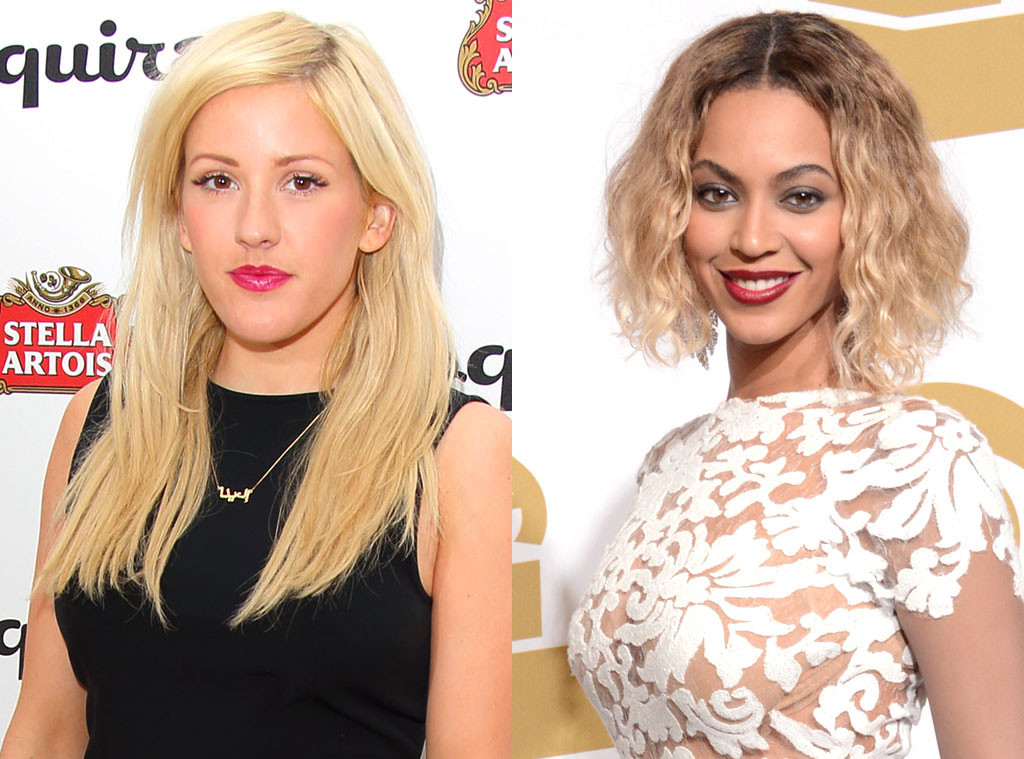 Getty Images
Even Ellie Goulding gets starstruck!
The "Burn" singer recently chatted with E!'s own Alicia Quarles where she gushed about a recent run-in with Beyoncé at the 2014 Brit Awards.
"I was just walking back from something at the Brits and she was on her way to perform and she said she was a fan," Goulding told us.
"I think I was so overwhelmed that I just forgot about it, but then I remembered it the other day and was like, 'Damn that was the coolest thing ever.'"
Goulding added, "It's always really cool knowing that people who inspire you are really big fans of you."
Related:
Is Beyonce an Ellie Goulding Fan?
So who in the music business has Goulding been the most excited to work with?
"Performing with Taylor Swift and Katy Perry…just getting able to meet and get advice from people I looked up to for a really long time since before I was known as a singer," she said.
Goulding also couldn't help but carry on about her love for the "Roar" singer.
"She's just an amazing woman, she's very funny, she's very British actually. She works really, really hard and when I think that I'm really tired or working too hard, I look at her and I think I'm not working too hard," she shared.