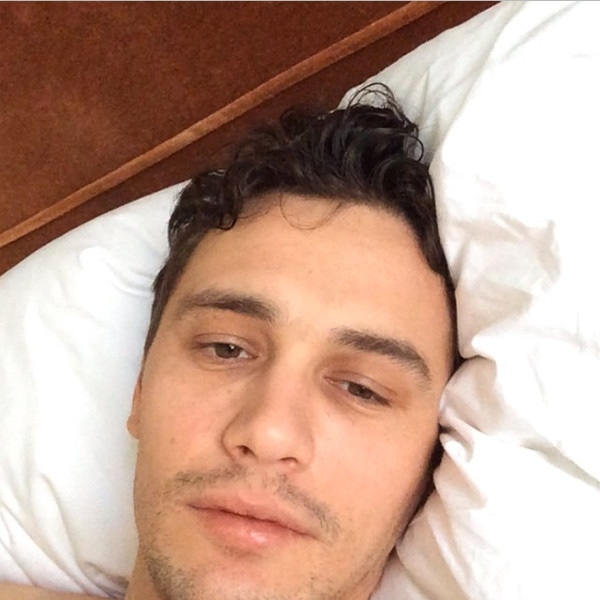 Sorry, Ellen DeGeneres, but James Franco insists he invented the Oscars selfie!
While promoting his upcoming Broadway revival of Of Mice and Men on the Today show, cohost Savannah Guthrie asked Franco about DeGeneres' epic star-studded Academy Awards show selfie, which broke Twitter the night of the big event.
"I saw that selfie," the 35-year-old gushed. "It's good. It was a good one."
"I took a few selfies, I took some videos and selfies at my Oscars and I got criticized for it," Franco, who infamously hosted the Oscars alongside Anne Hathaway back in 2011, went on. "Now she's getting a lot of attention for hers. I don't get it. I don't get it."
Franco quickly added, "I guess maybe I didn't include Meryl Streep and Bradley Cooper in my Oscar selfies, so maybe that's why it went wrong."
Maybe all of Franco's awards show selfies just got overshadowed by the throngs of backlash he and Hathaway got after their questionable hosting duties.
Oscars aside, Guthrie, Franco and his costars Chris O'Dowd and Leighton Meester all posed for an Of Mice and Men selfie after the interview! "Steinbeck would be so proud," Guthrie laughed.