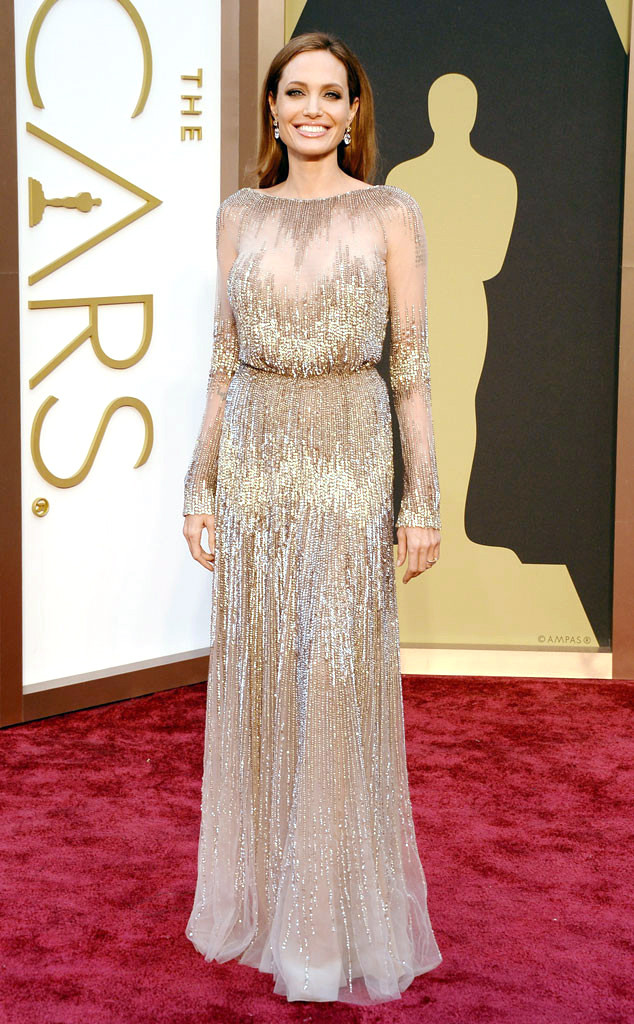 Jason Merritt/Getty Images
It's no secret Angelina Jolie is one tough cookie when it comes to stunts, but the brunette beauty was recently forced to endure one of her least favorite workouts.
Why? In order to fully prepare for her highly anticipated title role in Maleficent.
USA Today revealed that the Sleeping Beauty villain not only has scary horns and a menacing cloak, but she also has massive black wings, and Jolie shared what it was like to fly, as well as the workout she reluctantly agreed to, in order to pull off the physically challenging scenes like a pro.
Her secret? Yoga, but don't start calling her a devotee like fellow stars Jennifer Aniston or Hilaria Baldwin.