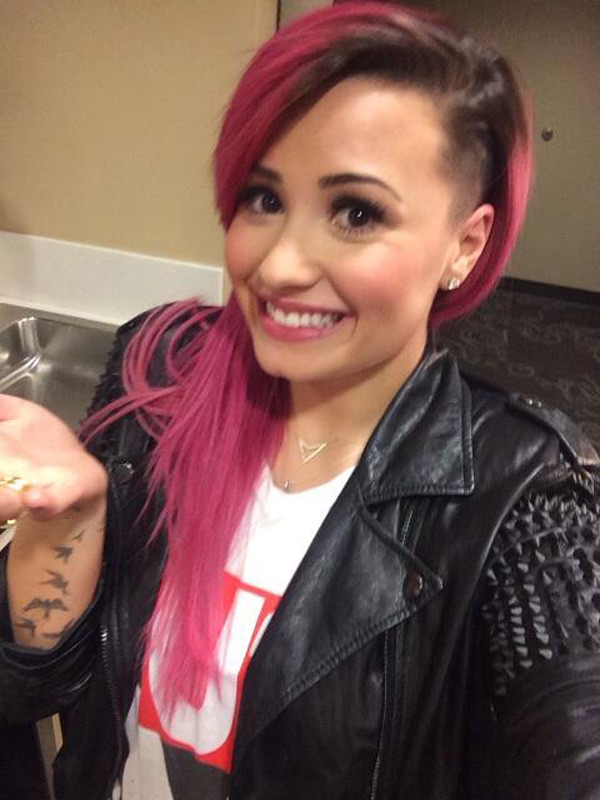 Twitter
Demi Lovato shared a big milestone with fans over the weekend.
The "Neon Lights" singer took to Twitter to reveal that she was celebrating her sobriety in a very special way.
"Today is my 2nd birthday. I'm 21 years old, but 2 years ago today, I finally started living…I'm so beyond grateful #ItWorksIfYouWorkIt," she wrote.
"Why not celebrate with some new piercings? 4 in one sitting….#whoops!! #sorrynotsorry."
The former Disney darling posted a picture of her new additions, which appear to all be cartilage piercings in her left ear.
Several gold hoops are located at the top of her ear, while a diamond stud sits as a second hole in her first piercing.
Lovato was extremely excited about her latest accessories and was tweeting with fans nonstop about the experience.