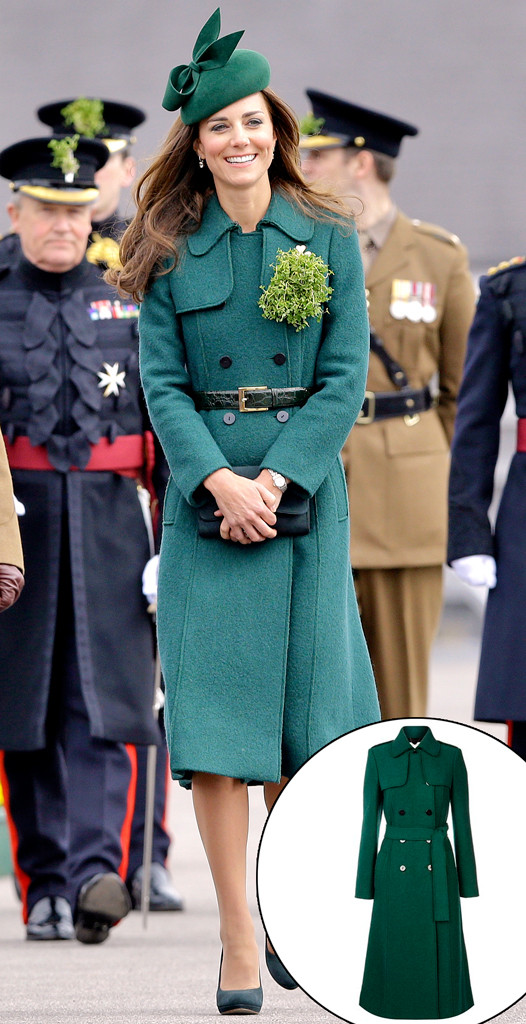 AP Photo/Kirsty Wigglesworth
Is Kate Middleton's pitch-perfect St. Paddy's Day ensemble going to help or hurt English/Irish relations? On one hand, the Duchess of Cambridge is paying her neighbor to the west a fine style honor on their biggest day of the year. On the other hand, the British beauty is effectively outshining an entire nation...and anyone with even an ounce of Emerald Isle heritage.
We may have a major fashion foreign policy issue on our hands...