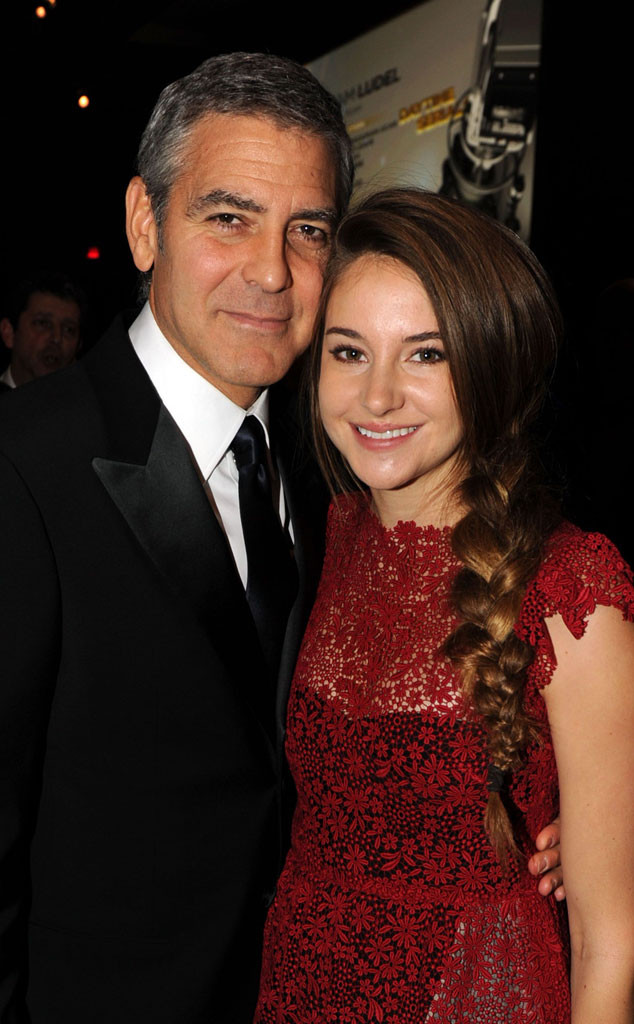 Kevin Winter/Getty Images
George Clooney played Shailene Woodley's father in 2011's The Descendants, and as luck would have it, the veteran actor has since taken the fledgling actress under his wing. In fact, the co-stars have remained in touch over the past three years as Woodley transitions into big budget blockbusters.
"He's like my second dad. He's got my back," Woodley, 22, says of Clooney, 52. "I've never met somebody in the industry who's more grateful, who pays it forward without talking about it in the press or speaking about it to anyone else. That to me was the best advice, just learning through his actions."
Since The Descendants, Woodley has starred in a handful of movies based on young adult novels. She agreed to star in The Spectacular Now and Divergent because she was moved by the stories, not out of a desire to be seen on the big screen. "It's been the same since I was 5," the California native explains. "I either have butterflies in my stomach when I read a script, or I don't. If I do have butterflies, I do everything in my power to be in that film, because it's something my soul asked me to do."