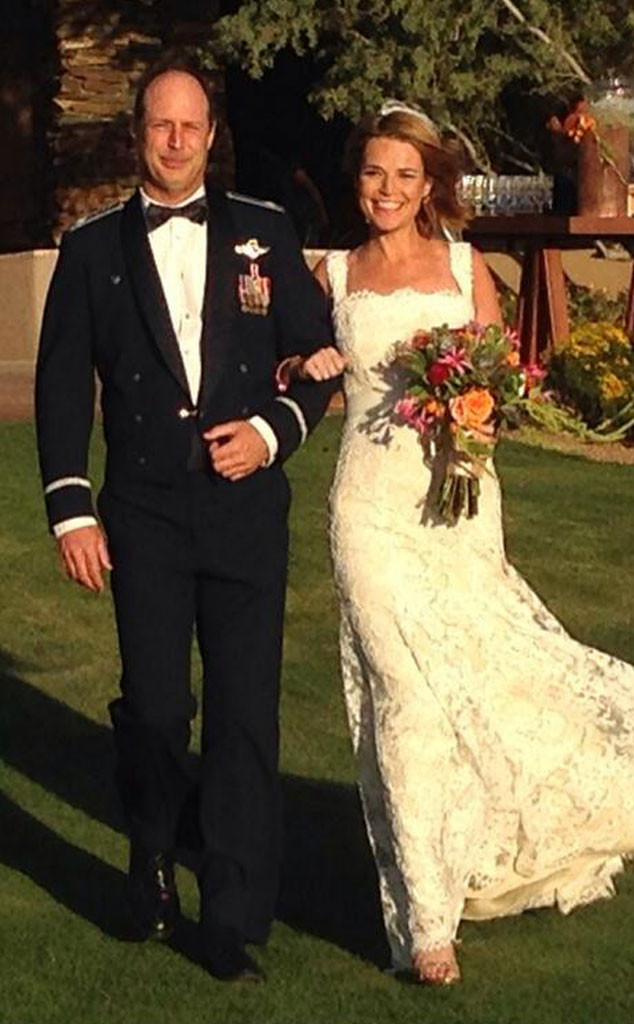 Twitter
It was a busy weekend for Today anchor Savannah Guthrie!
The 42-year-old married her fiancé Mike Feldman and announced that she's four months pregnant with her first baby.
The newlyweds exchanged vows in front of friends and family (including her Today show co-anchors) in her hometown of Tucson, Ariz.
"It was beautiful. Just everything I could have dreamed," said Guthrie, whose brother, Camron, walked her down the aisle. "We just wanted to have this private moment. It was a small wedding. We just wanted that moment with our close friends and family to basically drop a big bomb on them."
Matt Lauer revealed his favorite part of the evening on today's morning show.