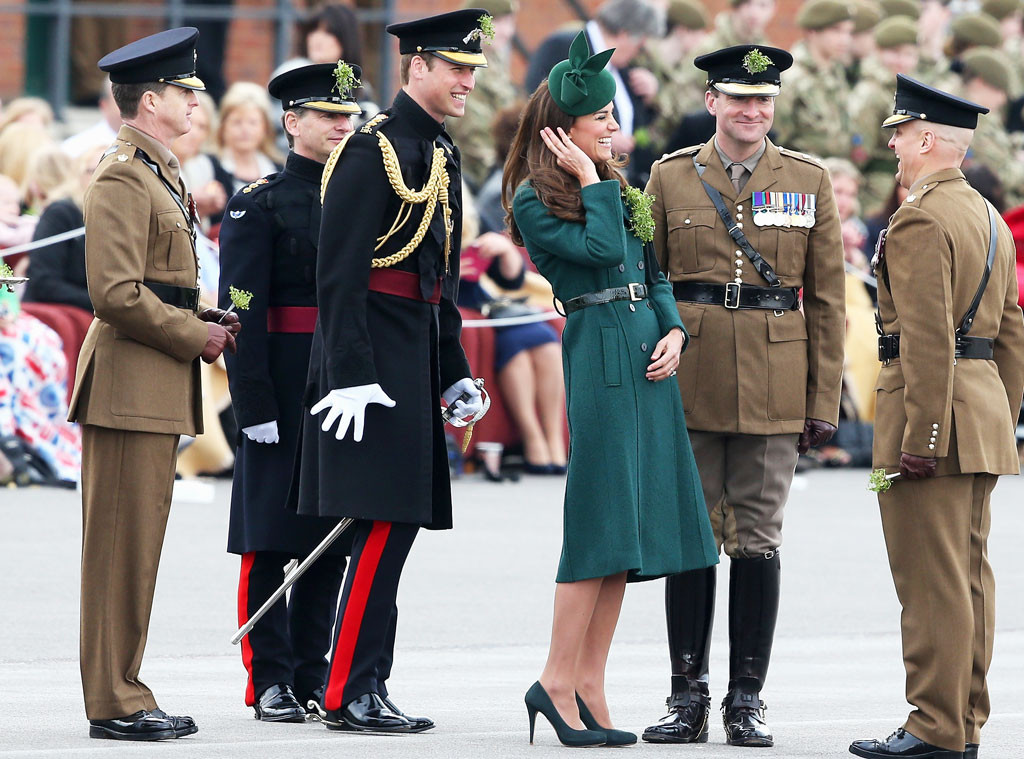 Chris Jackson/Getty Images
It doesn't sound like Prince George will be getting a little brother of sister anytime soon!
While attending the annual St. Patrick's Day parade in Aldershot, England, today, Prince William revealed he and wife Kate Middleton are perfectly happy with just one royal baby in the family at the moment.
When asked by Regimental Sergeant Major Ray Collister if he's planning on more kids, William admitted, "Maybe one day. One's enough at the moment."
"He said maybe when there's time," Collister added.
Earlier today, the Duke and Duchess of Cambridge passed out 300 shamrocks to Irish guards at Aldershot for the annual St. Patrick's Day Parade. Kate (who looked lovely in a green coat, green hat and green shoes) and William chatted happily with soldiers and their families and also gave a toast.
During the event, the royal couple said that little 7-month-old George is already "very busy crawling and eating."
Guardsman Glenn Tierney, who got the chance to chat with Will and Kate, told the Daily Mail, "It was amazing to meet them. I joked to William it's nice to see a Villa fan with a smile on his face. I asked them all about George, I'm nosey like that. They said he's doing really well and he's very busy crawling and eating."
Last month, Will and Kate took George on his first foreign vacation to their favorite Caribbean island of Mustique.