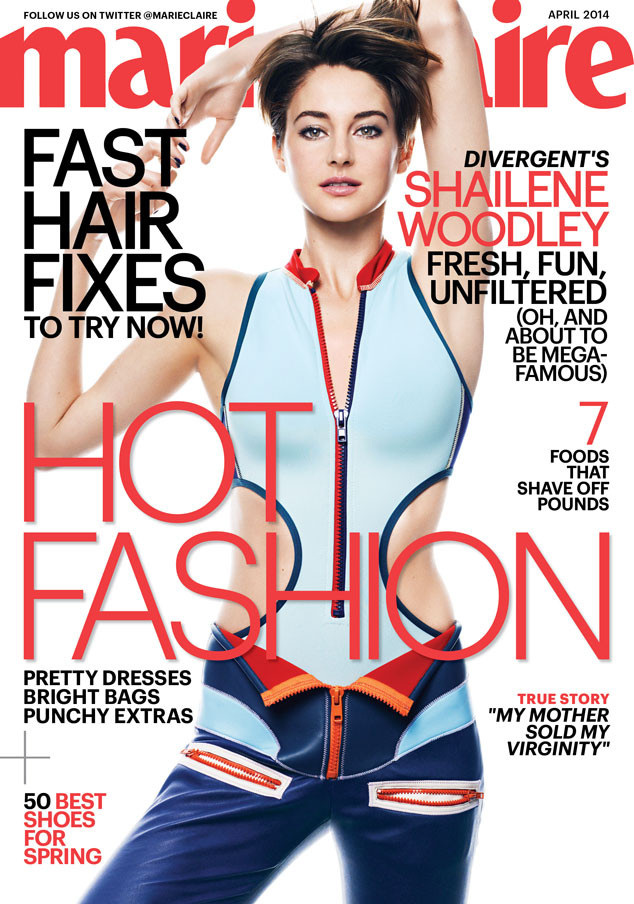 Marie Claire/Jan Welters
Divergent finally hits theaters this Friday, which means all eyes will certainly be on the stunning Shailene Woodley.
The 22-year-old star certainly has the acting chops to go far in this business, and one glance at her recent Marie Claire cover, and it's safe to say that her striking good looks are setting her up for serious success, as well.
On the cover, Woodley looks fresh-faced and radiant, posing like a pro in a revealing cutout leotard paired with colorful leather pants with a provocative exposed zipper detail.