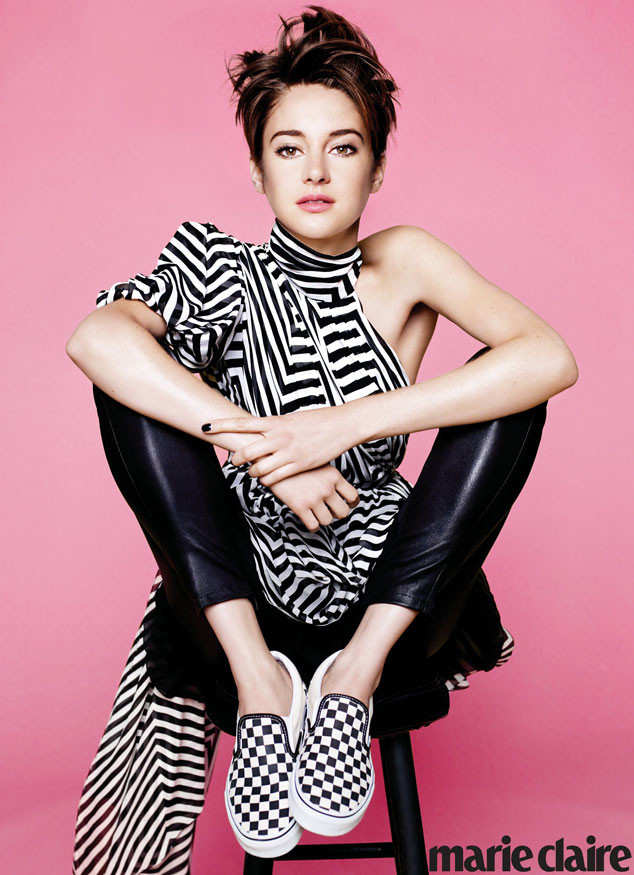 Marie Claire/Jan Welters
Shailene Woodley is single—and happily so, thankyouverymuch.
"I just haven't met anyone where I was like, 'Wow I could definitely see myself spending a season of my life with you,'" the 22-year-old says in the April 2014 issue of Marie Claire. Woodley takes it a step further, adding, "I don't even know if humans are genetically made to be with one person forever."
Woodley's interest in the opposite sex didn't manifest until around 2007. "I was the latest bloomer there ever was," she explains. "I was still playing with Barbies at 14 and didn't have my first kiss until 15-and-a-half. He had big, beautiful lips, and I was like, 'I don't know what I'm going to do with those.'"
The actress, who starred on ABC Family's The Secret Life of the American Teenager from 2008 to 2013, is glad those days are behind her. "My whole life I've been so self-conscious about being skinny. And just recently I don't care anymore. All insecurities are projected because of what you think others are saying about you, but they don't really matter at all," Woodley says. "My only real insecurities in high school were having such long legs and thick hair—things I'm so very grateful for now."