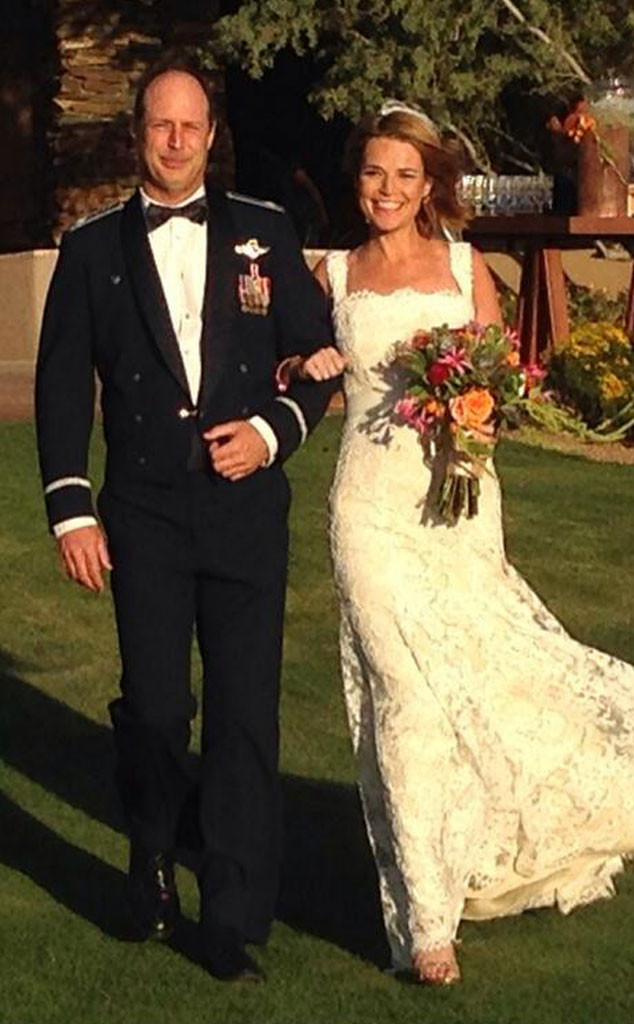 Twitter
Surprise! Savannah Guthrie and Mike Feldman tied the knot over the weekend near her hometown of Tucson, Ariz., the anchor revealed on Today. "It just exceeded every expectation," the bride said.
But that's not all— Guthrie is four months pregnant! "We're so happy. Baby's coming late summer," she said, noting that some of the show's viewers users had been speculating on Twitter that had been looking a little fuller. "I don't take offense," the newlywed said with a smile. "They were right."
So how was the hush-hush ceremony?
"It was beautiful. Just everything I could have dreamed," said Guthrie, whose brother, Camron, walked her down the aisle. "We just wanted to have this private moment. It was a small wedding. We just wanted that moment with our close friends and family to basically drop a big bomb on them."