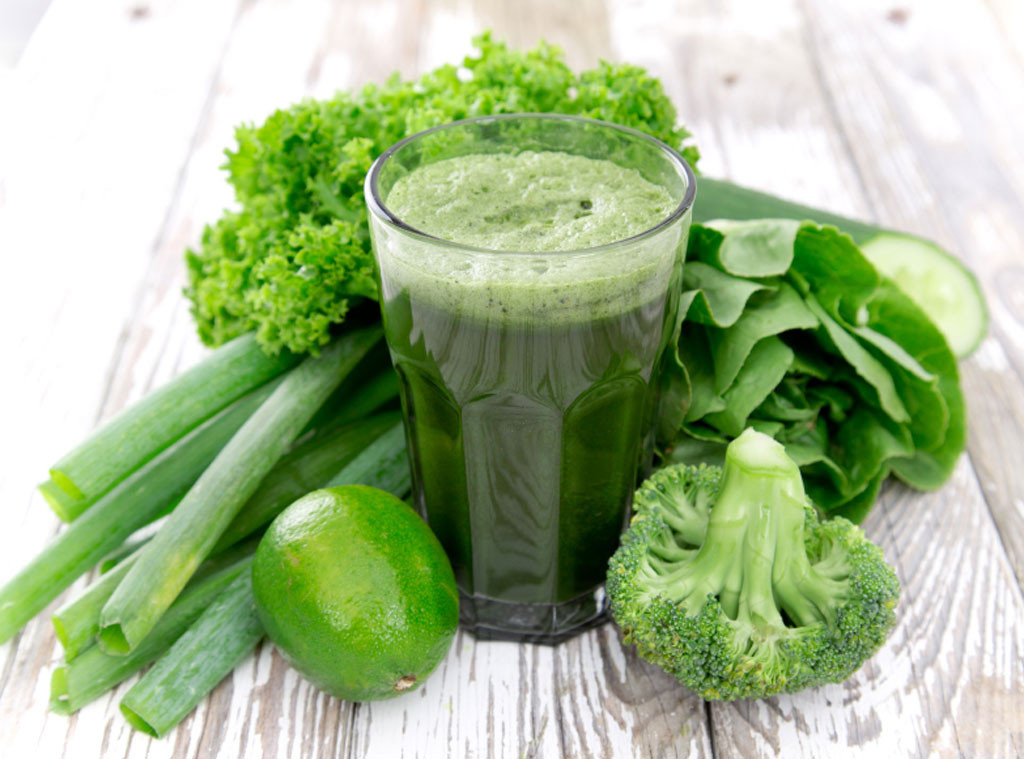 istockphoto.com
Happy St. Patrick's Day!
As the festivities kick off to celebrate the luck of the Irish, green beer, corned beef and other Irish faves abound and can quickly pack on the calories. Instead of indulging in those, slip into your green attire and throw these healthy food items into the mix instead.
Check out these 7 healthy foods inspired by the holiday!
Courtesy: bettycrocker.com
1. Key Lime Yogurt Pie: With only 160 calories and four grams of fat, this no-bake green dessert satisfies your sweet tooth without maxing out your daily calorie intake. According to Shape.com, the secret to this low-fat recipe lies in its fat-free cream cheese and light yogurt. Get the recipe here.
2. Monster Veggie Burger: If you've turned your nose up to veggie burgers in the past, this stacked veggie burger, packed with flavor and seasoning, could change your mind. To add even more flavor to these healthy burgers, top them with avocado halves, cilantro, cucumber slices and sweet pepper strips.
3. Green Smoothie: Kill the hungries with this healthy and easy to make green smoothie recipe. With only three ingredients, this recipe is perfect for those on the go, who want to whip up something healthy fast. To create it, blend one container of pineapple Greek yogurt, one ripe banana and one cup of fresh kale and/or spinach. For extra antioxidant and omega 3 benefits, sprinkle some chia seeds on top. Want more green smoothie recipes? Check out Bethenny Frankel's top 10 for St. Patrick's Day.
4. Roasted Cabbage Steaks: Rather than feast on traditional Irish corned beef and new potatoes, dine on roasted cabbage steaks instead. This easy recipe calls for only three ingredients: cabbage, canola oil, and two teaspoons of butter. To make this even healthier, skip the butter and substitute olive oil for the canola oil.
5. Skinny Guinness Beef Stew and Irish Soda Bread: This light take on the typically calorie-heavy Guinness stew is made with a low-sodium broth and chuck roast trimmed of its fatty parts, according to People. Carrots, parsnips, raisins, caraway seeds, parsnips and more simmer with the beef to give it some extra flavor. If you have extra time, try your hand at the low-cal brown soda bread recipe that accompanies it, which uses whole-wheat flour and wheat germ.
6. Beer-Battered Tilapia With Mango Salsa: Skip the fish and chips and opt for this sautéed fish recipe instead. According to Eatingwell.com, seasoned whole-wheat flour improves the flavor of the typical batter used for fish and chips, and the mango salsa gives it an extra kick.
7. Slimmed-down Mini Shepherd's Pies: This recipe replaces the potato topping typically found on a shepherd's pie with frozen squash puree. Given that the pies are served up in mini sizes, it also helps with portion control. To make this recipe even healthier, use ground turkey instead of ground beef.