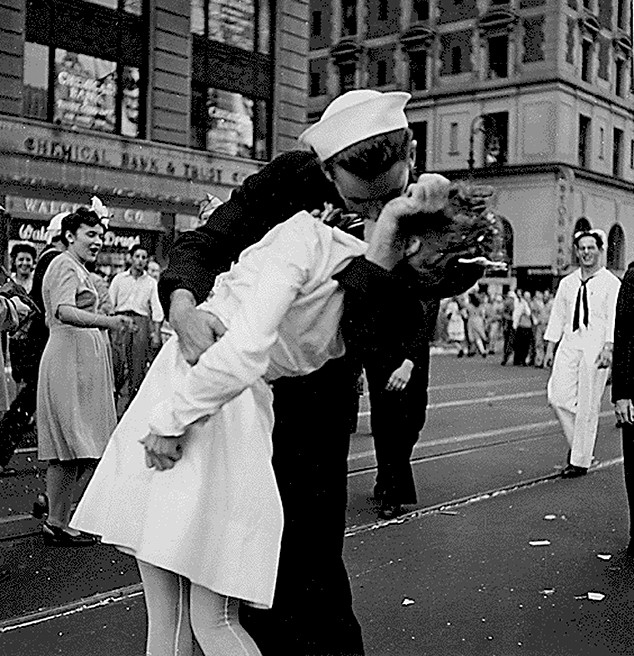 REUTERS/Victor Jorgensen/US Navy/Handout via Reuters
It is highly regarded as one of the most iconic photographs from the 20th century. A sailor bends a nurse over his knee and holds her as they passionately lock lips in Times Square. Life magazine photographer Alfred Eisenstaedt snapped the jubilant duo mid-kiss on Aug. 14, 1945, the day Japan surrendered in WW II.
Glenn McDuffie, the man believed to be the sailor, has died. He was 86, his family confirmed to the Houston Chronicle.
"I heard someone running and stopping right in front of us," McDuffie told the newspaper about the impromptu moment in 2007. He was 18 years old when the photograph was taken.