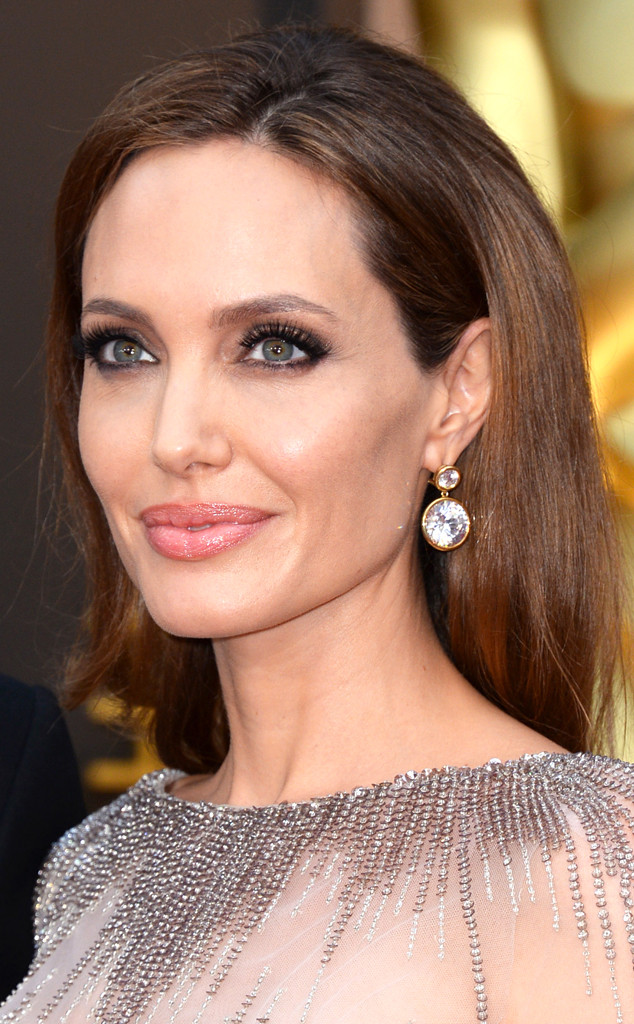 Jordan Strauss/Invision/AP
Even though Fifty Shades of Grey wrapped last month in Vancouver, there are still questions and rumors about who might have been involved with bringing the erotic trilogy to the big screen.
Back in 2012, long before Jamie Dornan and Dakota Johnson were considered for the main roles of Christian and Anastasia, there were reports that Angelina Jolie was in talks to direct the film adaptation. It was later announced that Sam Taylor-Wood would direct the steamy flick.
The Oscar-winning actress opened up to Entertainment Weekly in their latest issue about her involvement with the project.
"I—I was just," the Maleficent star said as she laughed and shook her head. The magazine revealed that she then turned bright red and fully blushed.