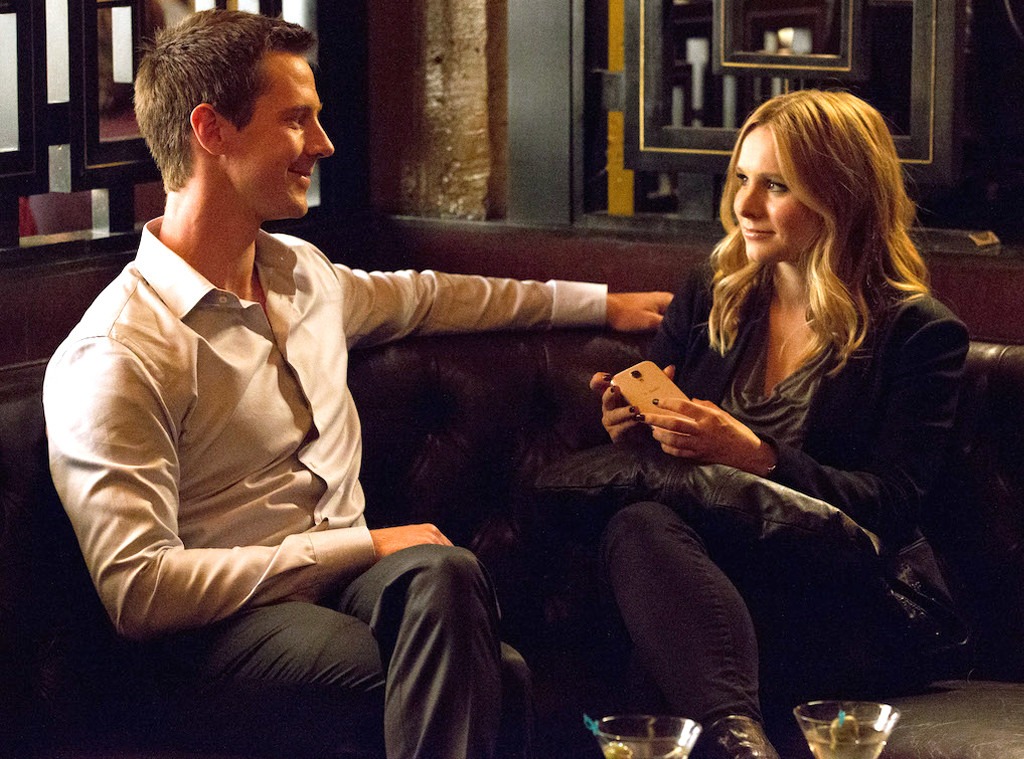 Warner Bros. Entertainment
It's a brand new Logan.
Rejoice, Marshmallows, the Veronica Mars movie is finally here. After a wait that spanned years and continents, lives lost and blood shed (OK, so maybe not those last two), the little film that could (thanks to Kickstarter, that is) has finally hit theaters, reuniting us with our beloved characters. And the character who has arguably changed the most since we last visited Neptune? Bad boy Logan Echolls (Jason Dohring), but the change wasn't just an emotional one. 
"I lost a little weight for the role. I dropped about 20 pounds," Jason Dohring revealed to E! News on the red carpet at the highly anticipated film's Los Angeles premiere. "I did want to be in shape for it because there's something…that calls for being svelte, as it were. So just trying to live up to my name on the screen." 
Watch:
"Veronica Mars" Bad Boy Slims Down
The "something" that the weight loss called for? Spoiler warning: Logan is now an officer in the Navy. (And yes, we get to see him in uniform. All hail Rob Thomas!)
"There's so many problems that my character faced in his life, both of his parents were gone, relationships didn't work out, so he was on a very big downward spiral," Dohring said of Logan when we catch up with him after nine years on the big screen. "So it's finding some discipline in his life and it starts him off in a good place, a better place, and hopefully a place where he can get together with Veronica."
To hear more from Dohring, including what it was like reuniting with Kristen Bell, Ryan Hansen and the rest of the cast, as well as babysitting Bell's daughter on set (Aw!), watch our exclusive interview with him above!