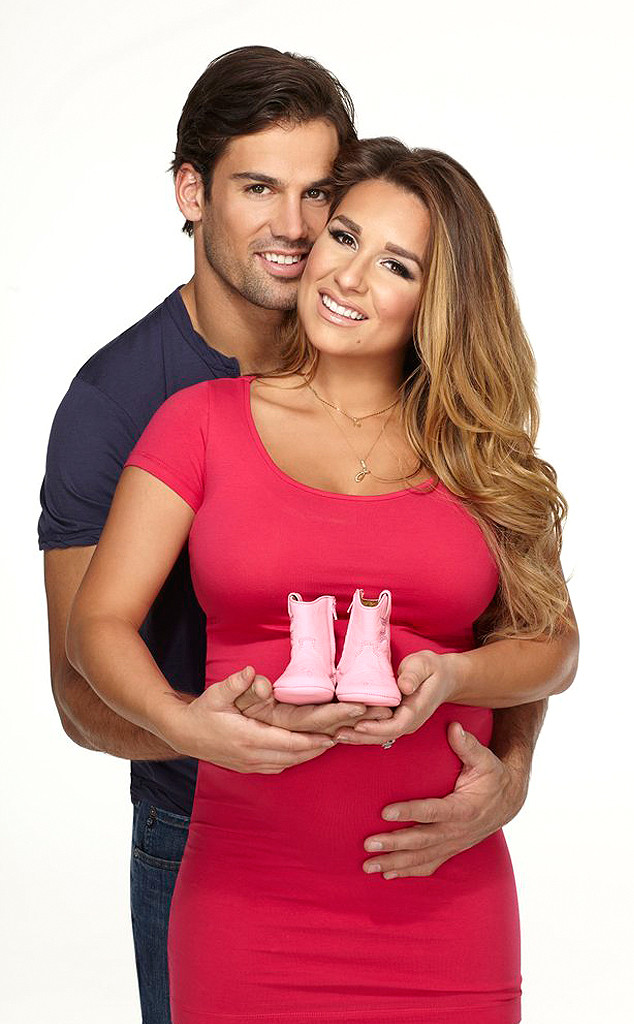 E! Entertainment
Add another beauty to this already gorgeous little family.
Jessie James Decker and NFL star Eric Decker welcomed an adorable baby girl Tuesday. "Jessie went into the hospital yesterday at 3:30 p.m. and at 5:36 a.m. this morning, Vivianne Rose Decker was born, weighing 8lbs., 2 oz. with a full head of hair!" a rep tells E! News exclusively. "Both mom and daughter are doing well." The newborn measured in at 20 inches.
Sharing an Instagram picture from her hospital bed on Monday, Jessie wrote, "Lots of tears, nerves, smiles, and excitement! Just so anxious to meet our baby girl."
The E! star, who rocked that baby bump for the past nine months, first thought she was going into labor early Friday evening, tweeting, "Just to update y'all! In early labor still and major contractions. Lots of pain... Hoping to have this baby girl in the next day or so!"
And when a fan gave her props for tweeting while going through contractions, Jessie responded, "These things can take days lol." Indeed!