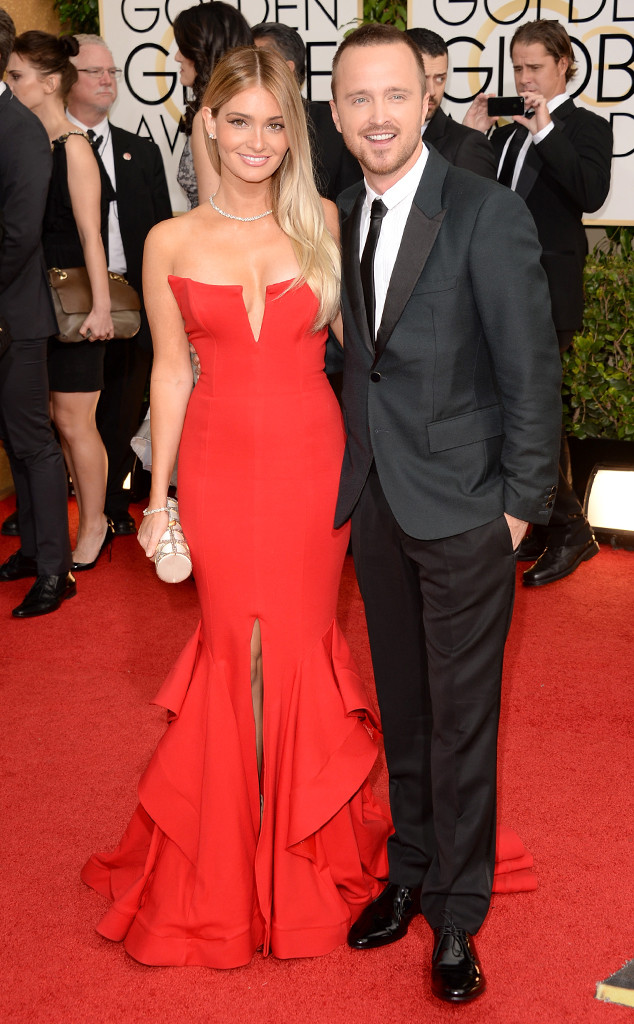 Jason Merritt/Getty Images
We're inclined to believe Aaron Paul on this one.
The Need for Speed star opens up in the April issue of Elle about meeting his wife and how they maintain their seemingly incredibly happy marriage—and there definitely is a trick to all that marital bliss.
"People get in fights because they don't communicate, because you don't want to hurt the other person," Paul told the magazine. "If you do want to hurt the other person, then shame on you—you're an a--hole. My wife and I do not argue. We communicate. We talk. But we've never fought in our entire relationship."