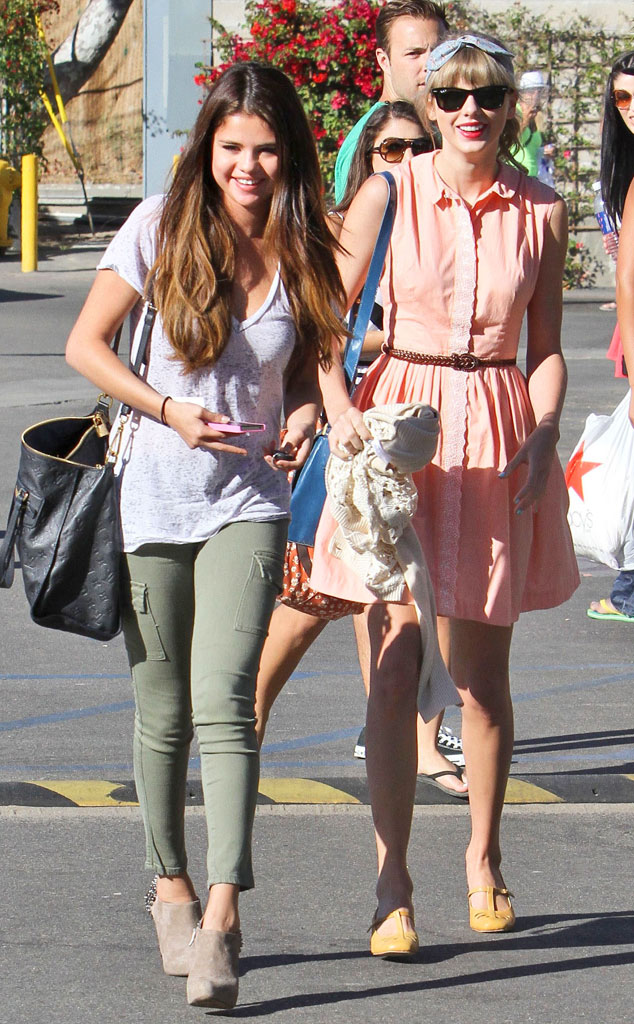 JACSON/FameFlynet
Taylor Swift and Selena Gomez are besties! And if you don't know what that means, now you can look it up.
The Oxford English Dictionary has added roughly 900 (!) new words to its book of definitions, and while some are terms you may have never heard before (like "ethnopharmacologic" or "scimitar-horned oryx"), others are words that were created by us in our daily conversations—and now they're totes official!
(Note: That use of "totes" has not yet been added to the dictionary, but Google knows what it means, so it's really only a matter of time.)
"Bestie," "bathroom break," "crap-shooter," "DIYer" and "honkey-tonker" are among the newly added words that we are familiar with. So how does the dictionary define these terms?