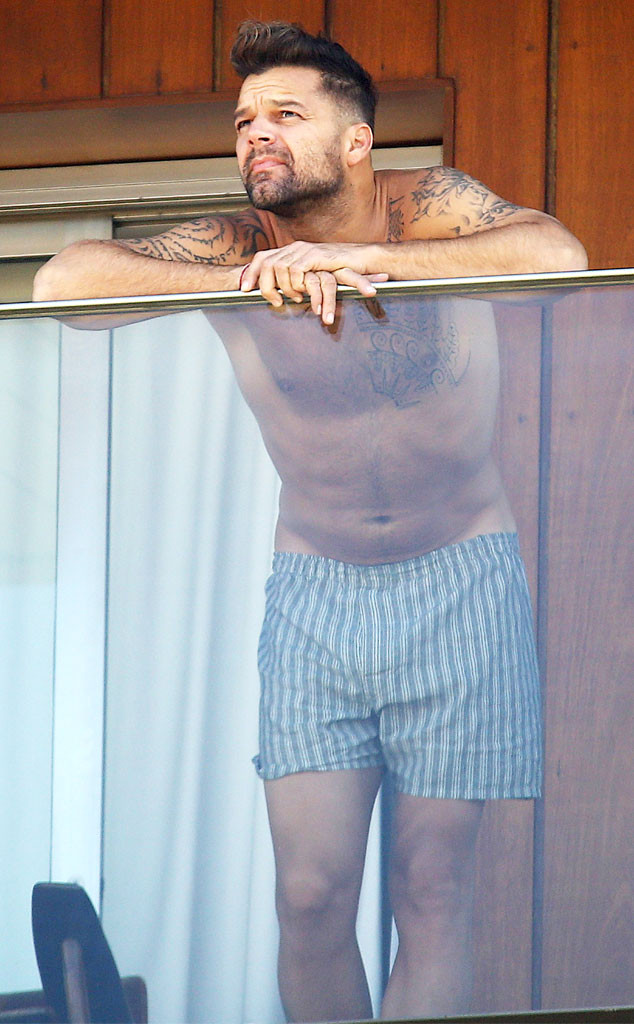 GADE/AKM-GSI
Ricky Martin is sizzling in South America!
The 42-year-old Latin pop star showed off hit hot body yesterday while lounging around the balcony of his Rio de Janeiro hotel.
Wearing only striped boxer shorts, Martin flaunted his muscular body and many arm tattoos while hanging over the glass balcony railing to enjoy the picturesque views of Brazil. The scruffy star sported a sexy beard and messy hair while gazing into the distance. After showing of his bod while enjoying scenery, Martin returned to inside his room.