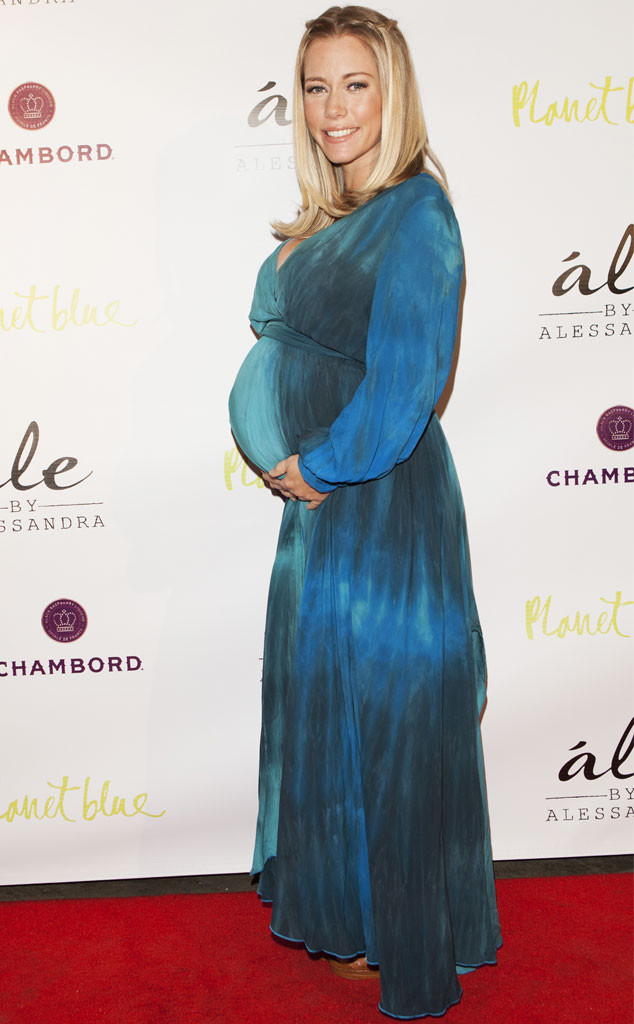 Michael Bezjian/WireImage
The big day is getting close!
Kendra Wilkinson-Baskett caressed her growing baby bump at Planet Blue in Beverly Hills Thursday. The pregnant reality star modeled Blu Moon's '70s-style tie dye dress, which retails for $207. "Thank you @salonnuuvo for my hair and makeup for tonight," she tweeted. "Soooo cute!!!"
The Playboy model was on hand for the launch of Alessandra Ambrosio's "ale by Alessandra" line.
"My family is my everything. Thank god I can come home to something real everyday. THANK F--KIN GOD!!!!" she told her Twitter followers the day prior. "Just when I start to question myself I look at the truth and the truth is in the child I'm raising and the smile on husbands face. #PROUD."