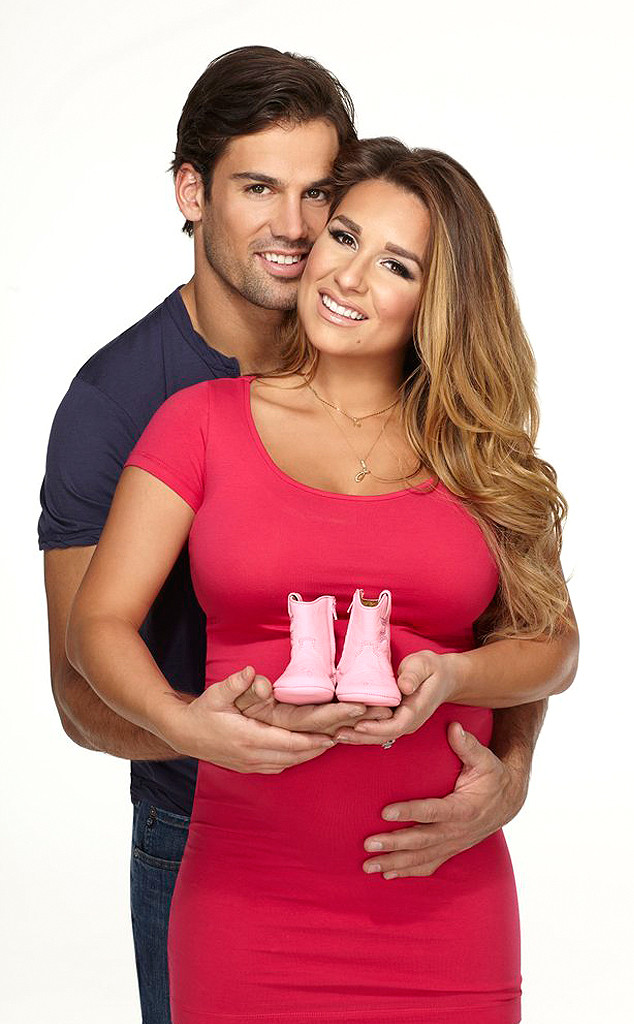 E! Entertainment
Eric Decker, Jessie James Decker and soon their baby girl are heading to the East Coast!
On Thursday, the Eric & Jessie: Game On star signed a five-year contract with the New York Jets. His pregnant wife showed her support on Twitter, writing, "so excited for the next chapter and to call NY home! So proud of hubby and his decision!"
The NFL wide receiver played for four seasons with the Denver Broncos, including in the 2014 Super Bowl against the winning Seattle Seahawks. Denver sportscaster Vic Lombardi spoke with the athlete, relaying a message (which Jessie retweeted) that said: "Decker wants Bronco fans to know how much fun he had in Denver. Appreciates the fans support. Exciting times for him. About to have a baby."