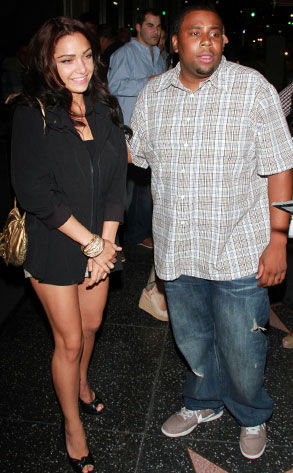 Greg Tidwell, PacificCoastNews.com
Kenan Thompson knows a thing or two about staying up late for Saturday Night Live and that will certainly come in handy in a few months.
The funnyman and his wife Christina Evangeline are expecting their first child together.
"I'm about to be a daddy!" the 35-year-old said on Late Night With Seth Meyers on Friday. "That's right, Papa Kenan."
When Seth Meyers asked the SNL star if he is ready for impending fatherhood, Thompson said that he is "terrified."
"I don't know what to do with babies, like, what do you feed it and like put it away?" Thompson joked.
As for the birth, Thompson quipped that he "plans to be at the casino" and he is "kind of old school a little bit."