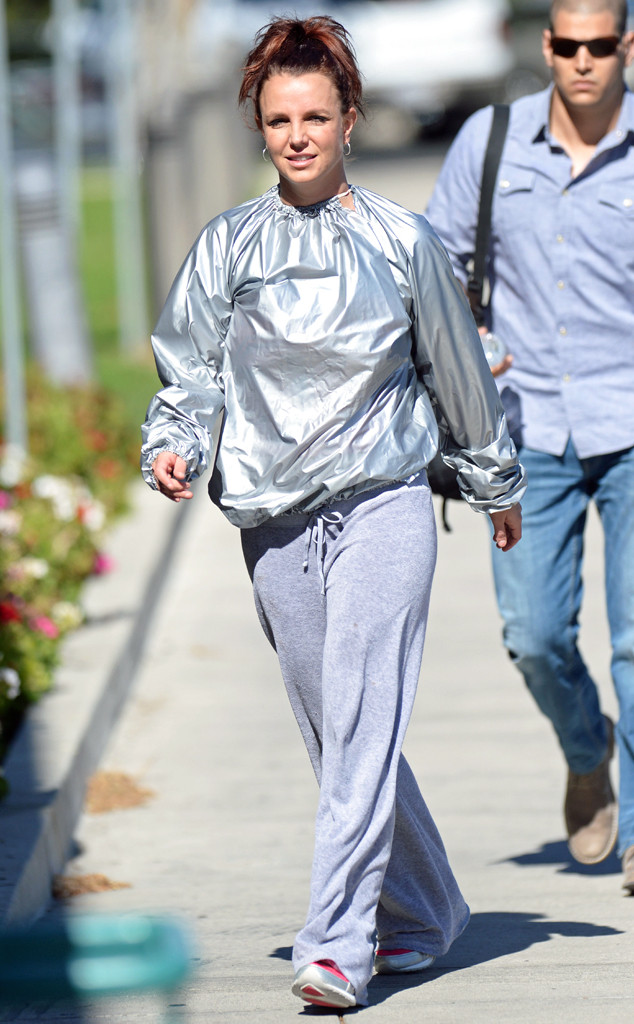 Beetham/Raishbrook/Splash News
Britney Spears isn't heading into space, y'all—that's just her workout attire!
The fit mom of two was snapped wearing a silver sauna suit Wednesday in Calabasas, Calif., and that silver metallic top doesn't just look kinda cool, it also claims to help accelerate weight loss.
Shape House is an L.A. spa that allows clients to sweat out their toxins with some extra help from a sauna suit similar to the one Britney was wearing. "The suit just does more of the same thing you would get without it—only much more so" owner Sophie Chiche told E! News. It accelerates "super profuse sweating," she said, "as much as three times [as much as without the suit], which goes directly to [a] more efficient detox."