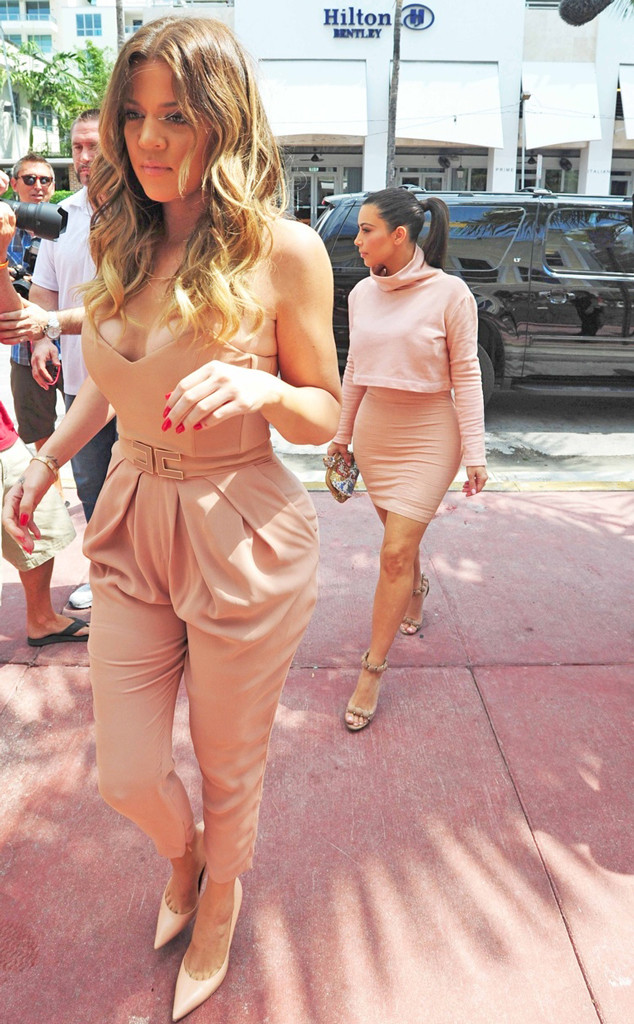 Manuel Munoz/PacificCoastNews
Pink ladies!
Khloe Kardashian and Kim Kardashian looked gorgeous in matching pink outfits in Miami today.
The sisters stopped by their Dash boutique with pal Jonathan Cheban and were greeted with a massive swarm of fans.
Kim posted a photo on Instagram that showed her walking up to the store with Khloé and captioned it, "Kiki & Koko take Miami."
Khloé was seen wearing a strapless jumpsuit and nude pointy pumps, while Kim rocked a skintight dress and crop-top that she showed off in an earlier Instagram post.
Both ladies flaunted their trim physiques and showed off their famous curves.
Jonathan documented the frenzy of fans outside the store on Instagram earlier today.
Khloé adorably interrupted the video (new term alert: video bombing?!) and laughed as her pal filmed her inside the clothing store.