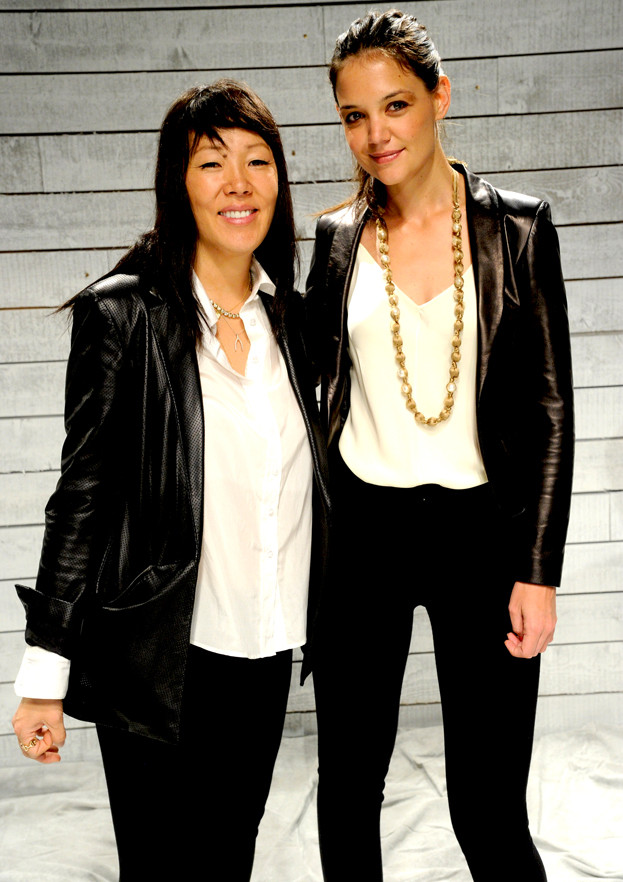 Kevin Mazur/WireImage
Katie Holmes recently made waves when she decided to shutter Holmes & Yang, the fashion line she started with her longtime friend and stylist Jeanne Yang. But, don't worry—there's no hard feelings!
Katie graces the cover of the April issue of Elle U.K., and she opened up about why she ended the fashion line. "I loved every minute of my time working on Holmes & Yang. I remain passionate about the design aesthetic we created, and am so happy with what Jeanne and I accomplished," said Holmes.
But when it came to balancing it all, Katie decided she just had to take a little off her plate. "However I am now concentrating on acting and motherhood, which did not leave the label the time and attention it deserved," she explained.
Katie went on to say that she feels the label is going out with a bang, instead of a whimper—making her feel even more confident that now is the right time to part ways with her fashion career.
"I'm really thrilled that the final showcase for Holmes & Yang is in Elle," she said. "I had a blast at my shoot for the magazine. It is fantastic to feel like it's ending on a high." 
But since Katie is quitting fashion to focus on acting, this means we'll get to see more of her on the silver screen. Katie recently signed on to star in a currently untitled ABC pilot. The drama comes from the mind of Behind the Candelabra's Richard LaGravenese, and Katie will play a Manhattan socialite. Dawson's Creek fans rejoice!