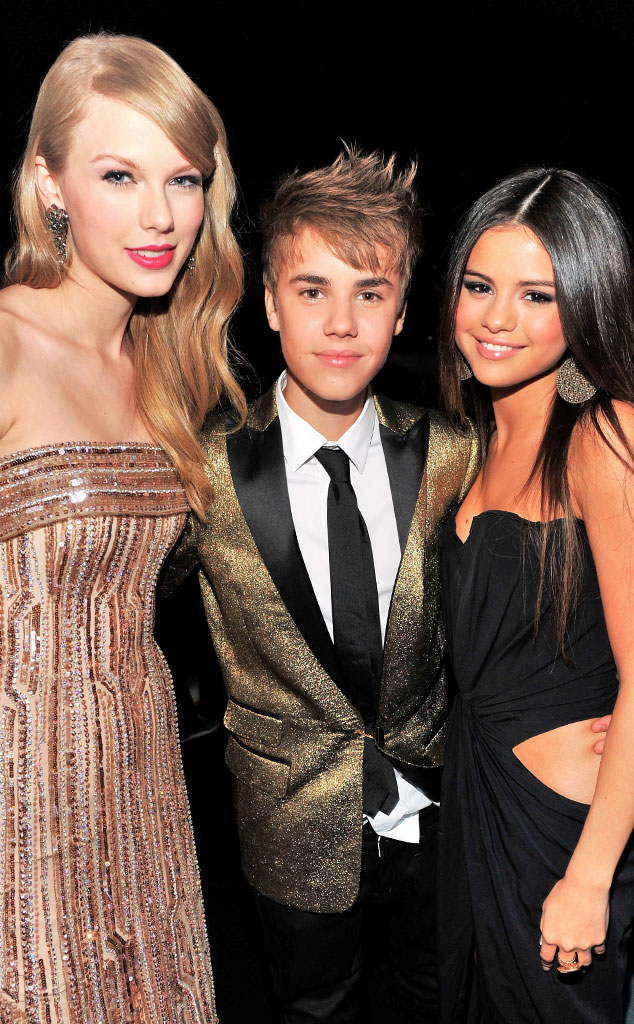 Kevin Mazur/WireImage
Is Taylor Swift mad at Selena Gomez over her recent reunion with ex Justin Bieber?!
A report surfaced earlier today claiming that the Grammy-winning country cutie is now distancing herself from BFF Selena because she disapproves of Gomez's recent meetups with the troubled pop star, which includes a recent sexy dance rehearsal.
However, a friend of Swift's tells E! News of the supposed Taylor-Selena drama, "She has not cut her off." The pal adds that Swift thinks of Gomez like a little sister and will always be there for her.