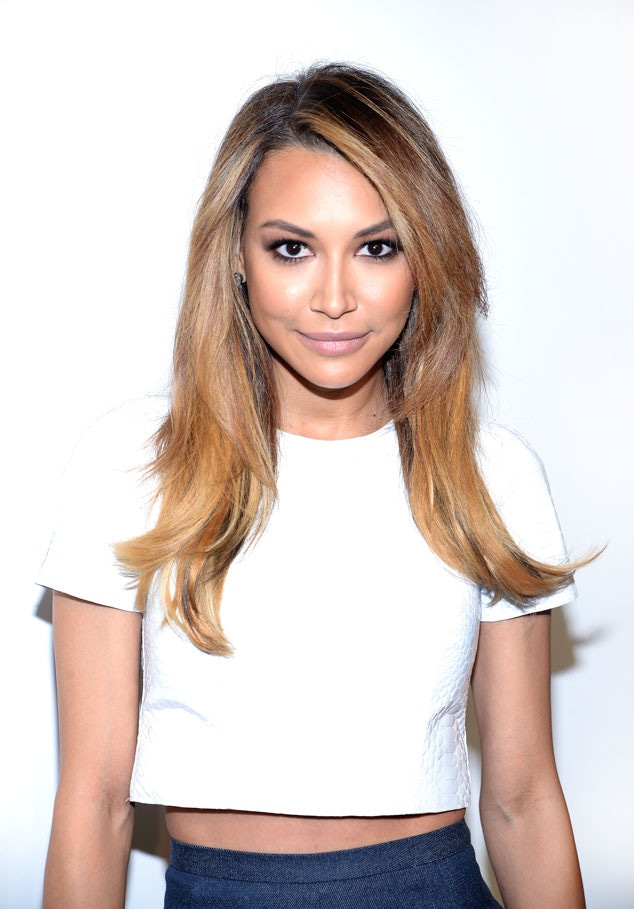 Courtesy: Larry Busacca/Getty Images for Michael Kors
Could Naya Rivera's time on Glee be coming to an end?
Fans are concerned after the 27-year-old actress-singer, who has been a part of Glee since the very beginning, posted a cryptic tweet hinting that she could be leaving the show.
"On set with Glee shooting a very sweet Brit/Santana scene! #starttogetherendtogether" she posted.
And while Lea Michele has been making the rounds promoting Glee's 100th episode (and her new album, Louder), she has repeatedly omitted Naya's name while talking about the upcoming New York storylines.
"It's New York now…" Lea told us during an interview on the Glee set. "So it's me and Chris [Colfer] and Darren [Criss] and Chord [Overstreet] and Kevin [McHale]."
So are Naya's days on the Glee set numbered? Here's what we know:
Show sources confirm that Naya's character Santana will indeed be missing for at least two episodes this season, however the current plan is for her to return before the fifth season ends in May. She will remain a series regular on the show for season five, she just won't be in every episode—which has been fairly commonplace on Glee, even for the core cast, given the show's large ensemble.
The bigger question, of course, is whether Naya will be a part of Glee's sixth and final season, which will begin airing this fall.
According to one Glee source, that decision has not been finalized—for Naya or for any of the cast. Producers have until June 30 to determine who will be a part of season six.

However, Glee's executive producer Brad Falchuk did tell E! News during an interview on set that the show's producers already know what they would like to do:  "We do know exactly who is coming over and what the storylines will be," he said of season six.
Falchuk wouldn't say who or where or what. For now, he would only describe the final season in a single word:  "Comeback." Hmmm...
Glee's two-part 100th episode, with guest stars Kristin Chenoweth and Gwyneth Paltrow—along with the return of former series regulars Heather Morris (Brittany), Amber Riley (Mercedes) and Harry Shum Jr. (Mike)—begins airing this Tuesday, March 18th on Fox.
Watch:
"Glee" Stars Celebrate 100th Episode