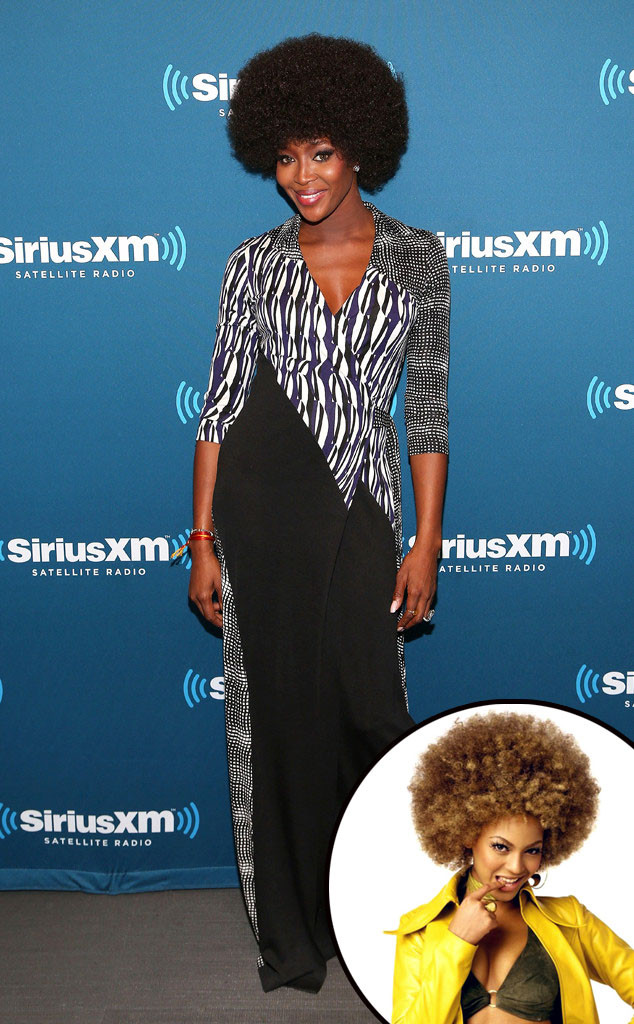 Taylor Hill/Getty Images
Is Naomi Campbell aware that the role already went to Beyoncé?...twelve years ago!
It's unclear why The Face host took a fashion time machine to the swinging '70s. Maybe she was longing for her youth (she was born in 1970)? Maybe she thought she was headed to a costume party (you never know among the rich and famous)? Or maybe she was honoring Diane von Furstenberg's own massive head of hair with this natural look (that is a classic DVF wrap dress she's rocking)?