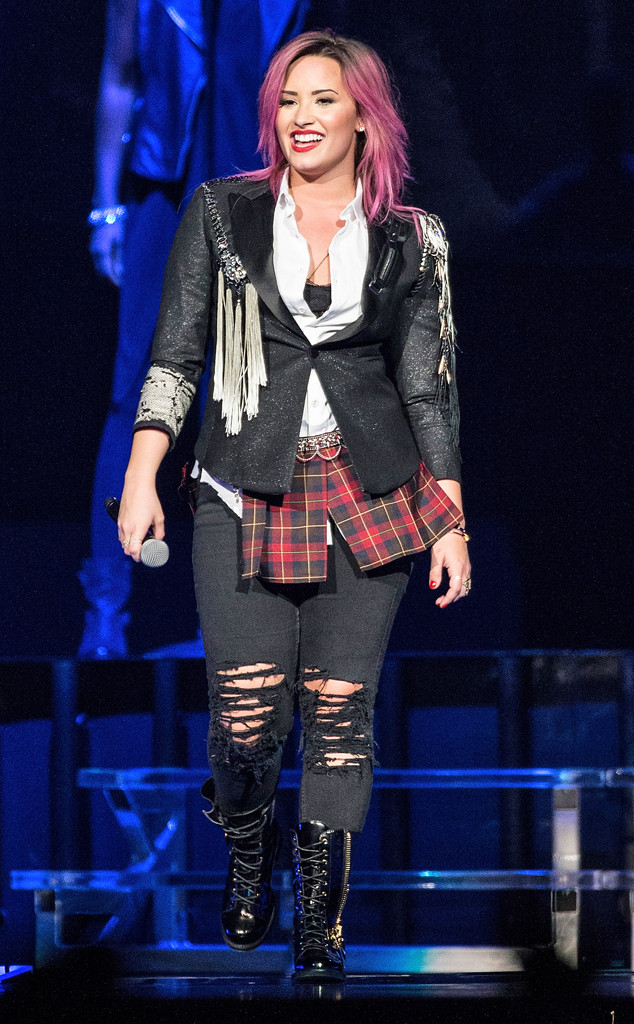 Andrew Chin/Getty Images
The show must go on!
Demi Lovato is one tough cookie. The pop star revealed to fans via Twitter that she's currently suffering from a respiratory infection.
"The last thing I would ever want to do is cancel a show, with that being said I'm super sick tonight so it may not be my best show but I'm so excited to perform for you guys but I may need you to sing most of the show for me!!! Hahaha," she tweeted yesterday evening.
"I love you guys so much!!!! Thank you Long Island for an incredible night.. Soooo fun even when I'm sick!!!"
A few hours later, after Lovatics became increasingly worried about the singer's health, she revealed what was ailing her.