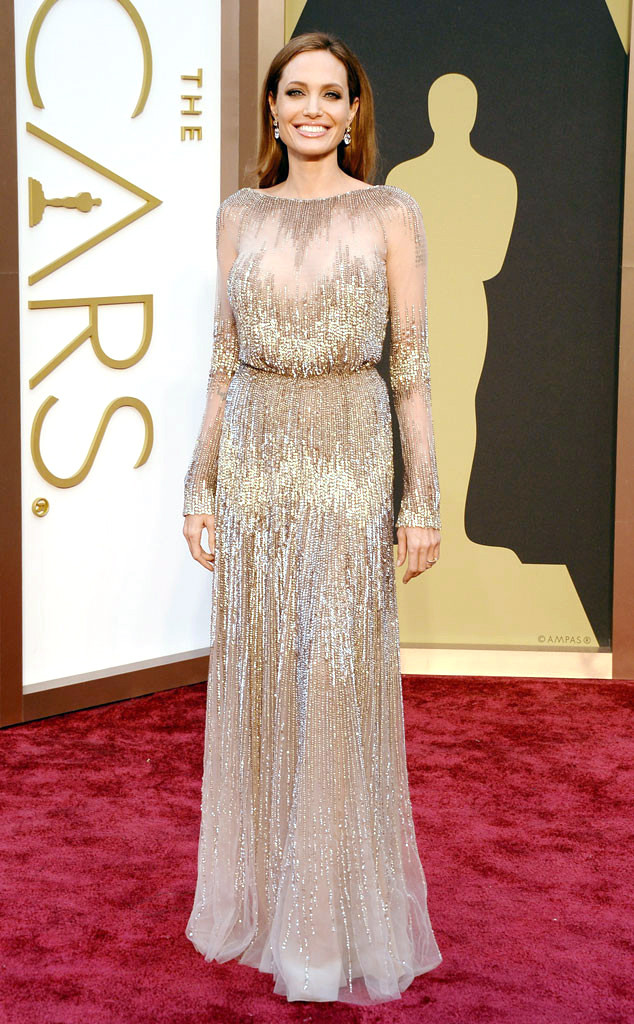 Jason Merritt/Getty Images
Angelina Jolie continues to share the brave story of her decision to get a preventative double mastectomy with fans.
In a new interview with Entertainment Weekly, the Oscar-winning actress, who went under the knife in May 2013 because she was at a very high risk of developing breast cancer, revealed her that her mission to stay healthy is far from over.
"There's still another surgery to have, which I haven't yet," the Maleficent actress explained. "I'll, you know, I'll get advice from all these wonderful people who've I've been talking to, to get through the next stage."
In addition to her previous risk of breast cancer, Jolie also has approximately a 50 percent risk (the actual number varies based on the individual) of developing ovarian cancer, of which her mother, Marcheline Bertrand, died from at only 56.