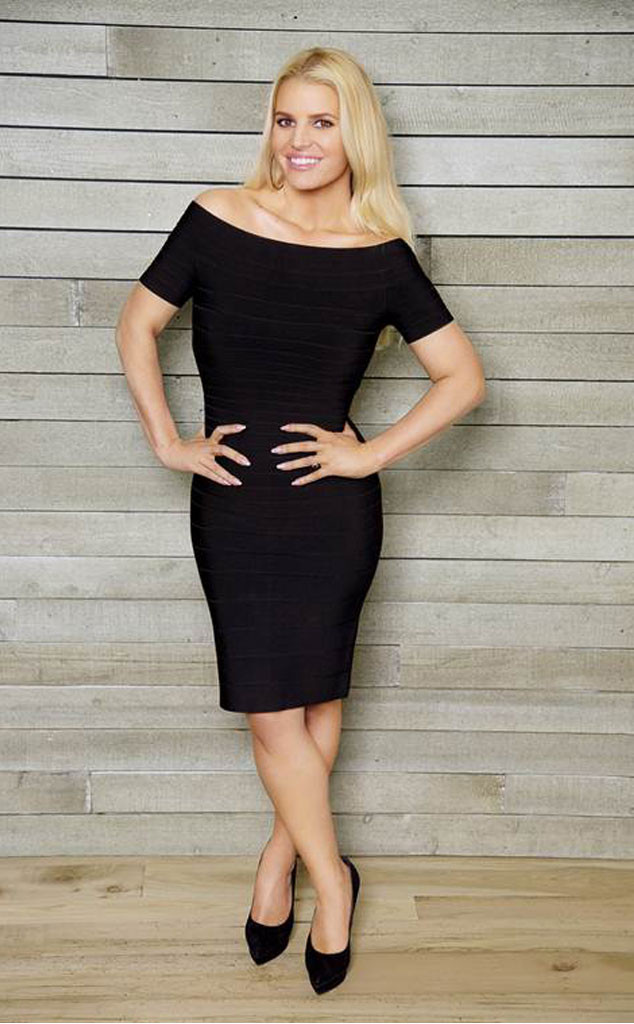 Kristin Burns
Jessica Simpson's worked hard to shed those pregnancy pounds and get in shape, so you better believe she's going to celebrate her hot bod!
The 33-year-old mom of two Instagrammed a picture of her svelte figure in a curve-hugging dress Tuesday. "My dress is soooo wrinkled! I tried the shower steam thing...totally didn't work!" she wrote. "Haha!...but...My workouts have!"
"I'm proud to walk with these gams!" she said, referencing her toned legs. "Gets your steps in!!! Anyone can do it! #weightwatchers."