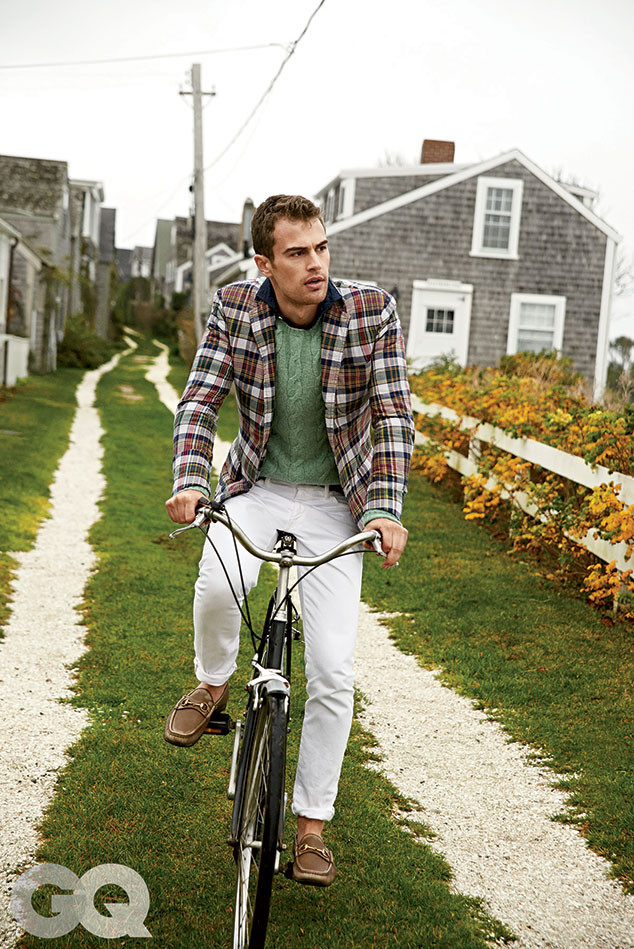 Carter Smith/GQ
Theo James' preppy look is a far cry from his trademark Dauntless black attire.
The Divergent star appears in the latest issue of GQ, modeling several ensembles in picturesque Nantucket. No surprise here, he is predictably perfect in the colorful and chic ensembles.
The 29-year-old reveals to the magazine that at first he was hesitant to sign on to appear in movie franchise, even though he enjoyed reading fantasy series as a child.
"I probably pretended I was reading, like, Sartre or something, but it was all Harry Potter and Lord of the Rings," James says.