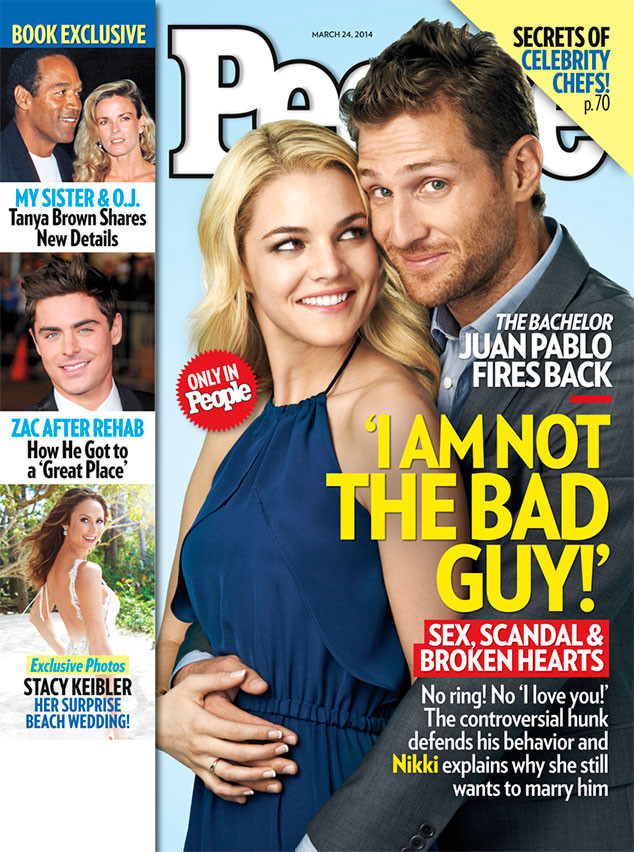 People
Juan Pablo Galavis can't be someone he's not.
The soccer player stunned Bachelor viewers when he opted not to propose in the season finale. Upset, his first runner-up, Clare Crawley, snapped, "I would never want my children having a father like you."
After witnessing her hostility, Galavis is confident he made the right call. "It was very tough for me to say goodbye to Clare, but she made it easier with her reaction. She was expecting me to propose, I get it, but you don't have to come at me like that," he says. "It was childish. She disappointed me."
When assistant district attorney Andi Dorfman quit during the prior episode, it was easier to accept. He wishes Crawley would have behaved in a similar fashion. "Like with Andi, we don't have to talk about what happened or didn't happen," Galavis tells People in its March 24 cover story. "Just go."