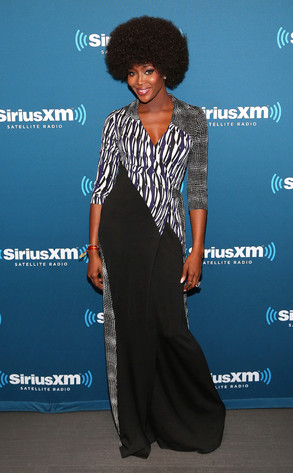 Taylor Hill/Getty Images
Naomi Campbell has babies on the brain.
Single since her spring 2013 split with her longtime boyfriend, billionaire Vladimir Doronin, the supermodel hopes to follow in the footsteps of fellow single moms Sandra Bullock and Charlize Theron. "I do want to have children, whether I have a man or not," Campbell told fashion designer Diane Von Furstenberg Tuesday during a SiriusXM Radio Town Hall, adding, "I will have it on my own."
Campbell has been eager to become a mom for years. In September 2008, during a London Fashion Week fund-raiser for the White Ribbon Alliance, the 43-year-old revealed she was previously infertile.
"They thought it was a cyst," Campbell said of undergoing surgery six months earlier in Brazil, per Britain's Press Association. "When they opened it up they realized it was more." The Face mentor said, "I was not able to have children up until March. Now it's in God's hands. I would love to have a family."