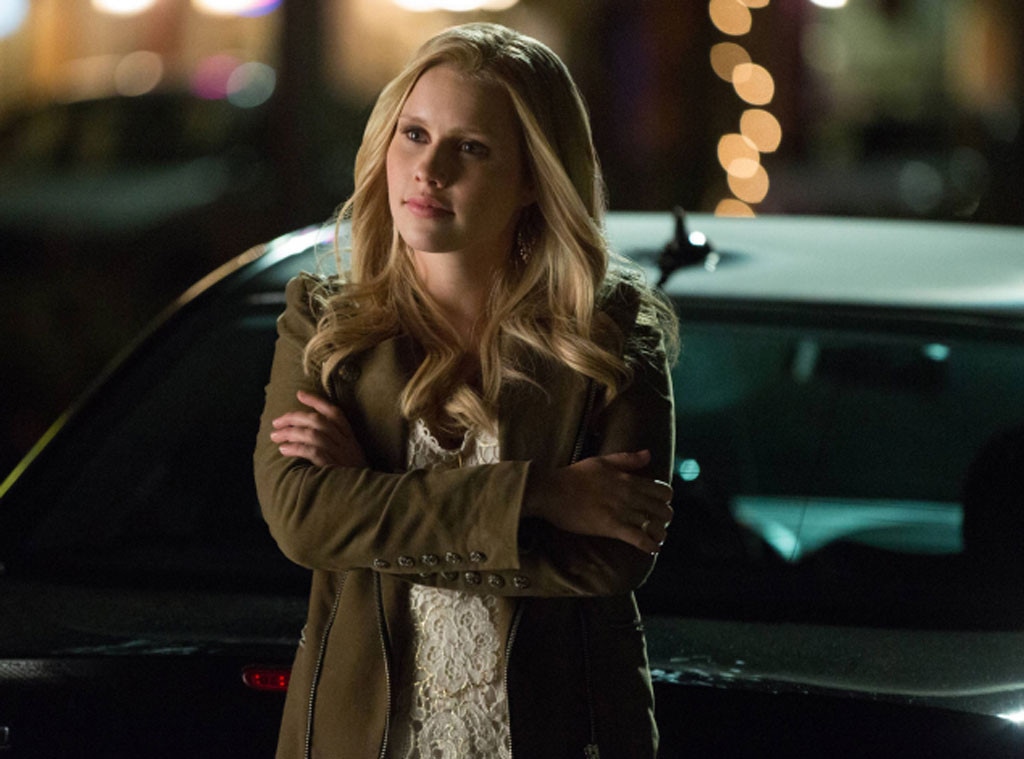 Bob Mahoney/The CW
We've got some truly jaw-dropping news!
The Originals star, Claire Holt, who plays Rebekah, one of the Original vampires, will not be returning to the series, E! News confirms. That's right, bloodthirsty viewers, it's time to say goodbye one of the most most kickass characters on TV.
Despite being one of the originals vampires, the blonde beauty will no longer be appearing as a regular in New Orleans-based series. Tuesday's episode, entitled "Farewell to Storyville," was the heart-racing climax to the Klaus (Joseph Morgan) vs. Rebekah feud, and shockingly Holt's final appearance on the series as a regular.
Sources close to the series tell us that door "definitely" remains open for the 25-year-old actress to reprise her immortal role as a guest star in the future. Holt could potentially return as early as this season, however, sources reveal that a season two appearance seems more likely. 
Episode 16 ended with Klaus freeing Rebekah from his clutches. The Mikaelson sister then said goodbye to all of her loved ones, and promptly drove away in her red convertible with the wind whipping through her hair. It was a shocking, yet fitting, bookend since she exited the series the exact same way she entered it. 
Holt, who was the female lead of the The Originals, began her CW journey on the flagship series The Vampire Diaries in 2011. Initially, her guest role on the hit series was a three-episode arc, however she quickly became a fan favorite character.
As a result of their increasing popularity with the viewers, the remaining members of the original vampire family, a Klaus, Elijah (Daniel Gilles) and Rebekah were gifted with their very own spin-off series, which premiered last fall. The Originals has already been renewed for a second season on The CW.