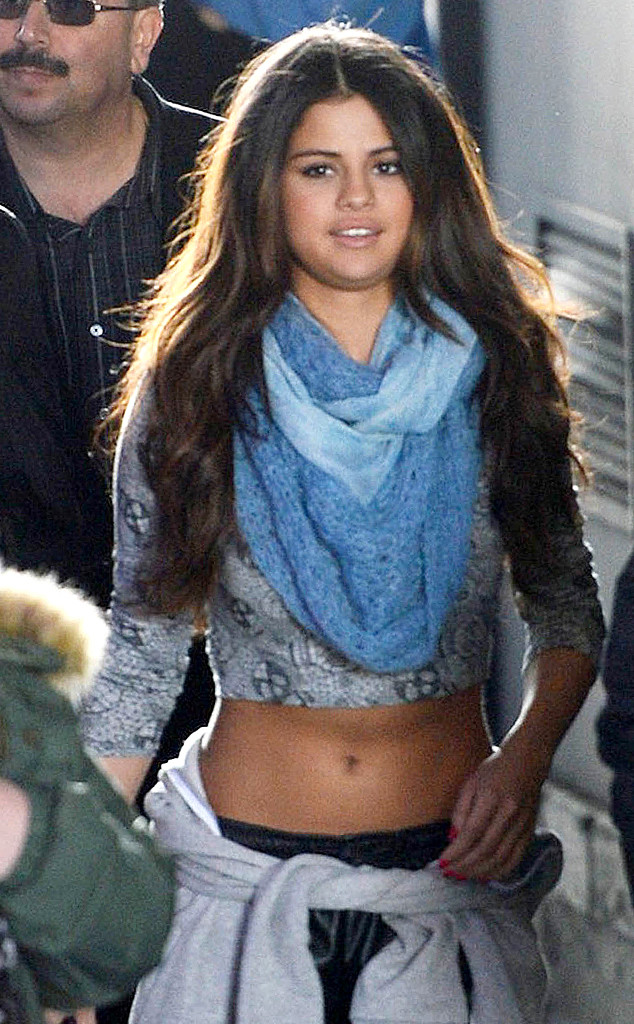 247paps.tv/startraksphoto.com
Alas, Selena Gomez and Justin Bieber have parted ways—for now.
The brunette babe was spotted strutting her amazing figure while shooting a new commercial with Adidas' NEO label for a spring-summer 2014 fashion collection in New York City today, after spending a whirlwind weekend in Texas with her former fling (and maybe boyfriend, once again).
After making headlines for her public PDA and hints that Jelena is making a comeback, the singer was spotted on Monday arriving in Newark, N.J. while the Biebs is reportedly still in Texas.

Gomez then made her way to the Big Apple on Tuesday, where she was seen wearing a long-sleeve crop top that showed off her toned tummy, with black sweat pants and a blue scarf, while also having a gray sweater tied around her waist, for the Adidas gig.