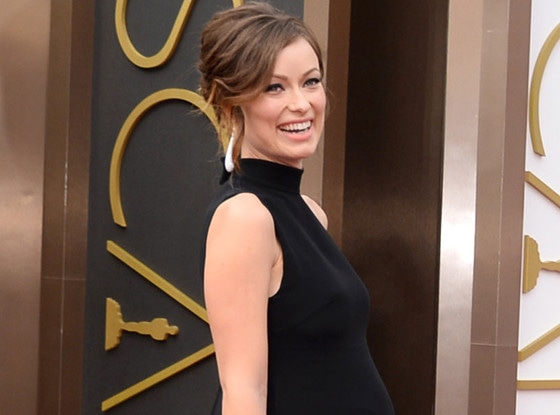 Jordan Strauss/Invision/AP
Olivia Wilde could be returning to TV in a full-time gig!
The former House M.D. star has just been cast as one of the leads in Martin Scorsese's highly buzzed about pilot for HBO, E! News has learned. The untitled project is also being executive produced by Boardwalk Empire's Terence Winter and rock 'n' roll legend, Mick Jagger.
The potential premium cable series centers on the punk and disco music industry in 1970s New York. Told through the eyes of a record executive who is trying to revive his label with a new sound, the drama will highlight the heavy role that sex and drugs played during this specific place and time.  
Wilde revealed Wednesday on Twitter that she "could not be more psyched" to be joining the Scorsese's newest HBO project. Production is expected to start early this summer which will give the very pregnant actress a chance to prepare for the role after the birth of her baby with actor Jason Sudeikis.
The 30-year-old actress will play the wife of Richie Finestra (Bobby Cannavale), the founder and president of American Century Records who will be confronted with a life-altering decision. Wilde's character, Devon Finestra, is a former actress and model who is forced to go back to her former bohemian lifestyle when Richie's crisis causes strain on their family.
Wilde most recently appareled on the March 6 episode of Portlandia as an eco-terrorist protesting animal testing at a makeup company.