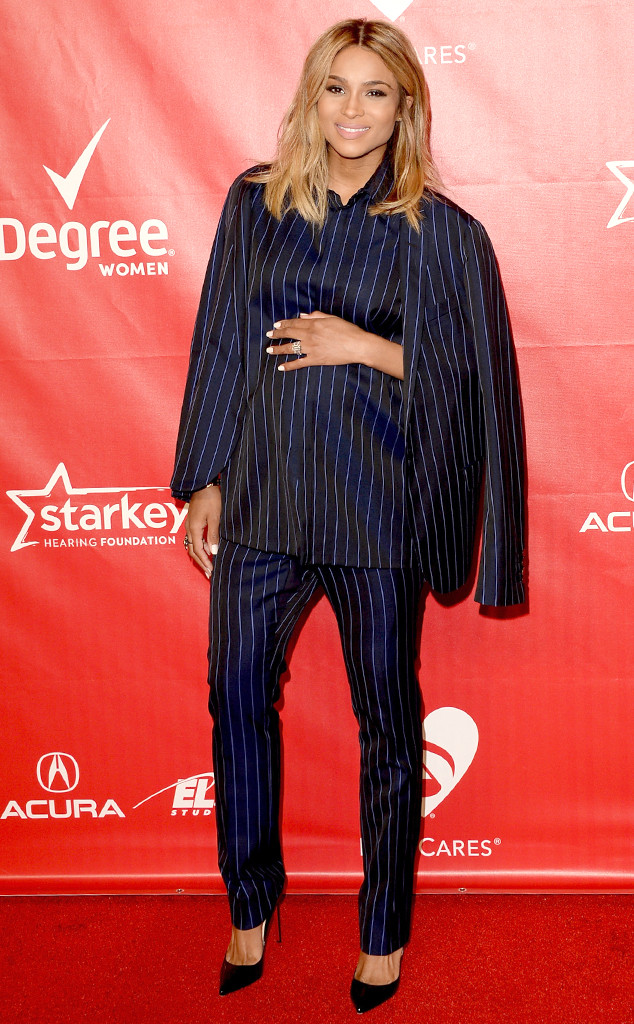 Jason Merritt/Getty Images
Is Ciara pregnant with a baby boy?!
During a recent radio interview in the U.K., the singer's fiancé Future supposedly spilled the beans regarding the sex of their son or daughter to-be.
"The baby's listening to music already now," Future dished. "[Ciara] sent me a video while I was over here with the headphones on her stomach. She's like, 'The baby just listened to "Turn on the Lights," the version with me and you.' I said, 'You gotta play the "Anytime" for him, the new one you did. Let him hear that, see how he kick.' She played it and he started kicking crazy."