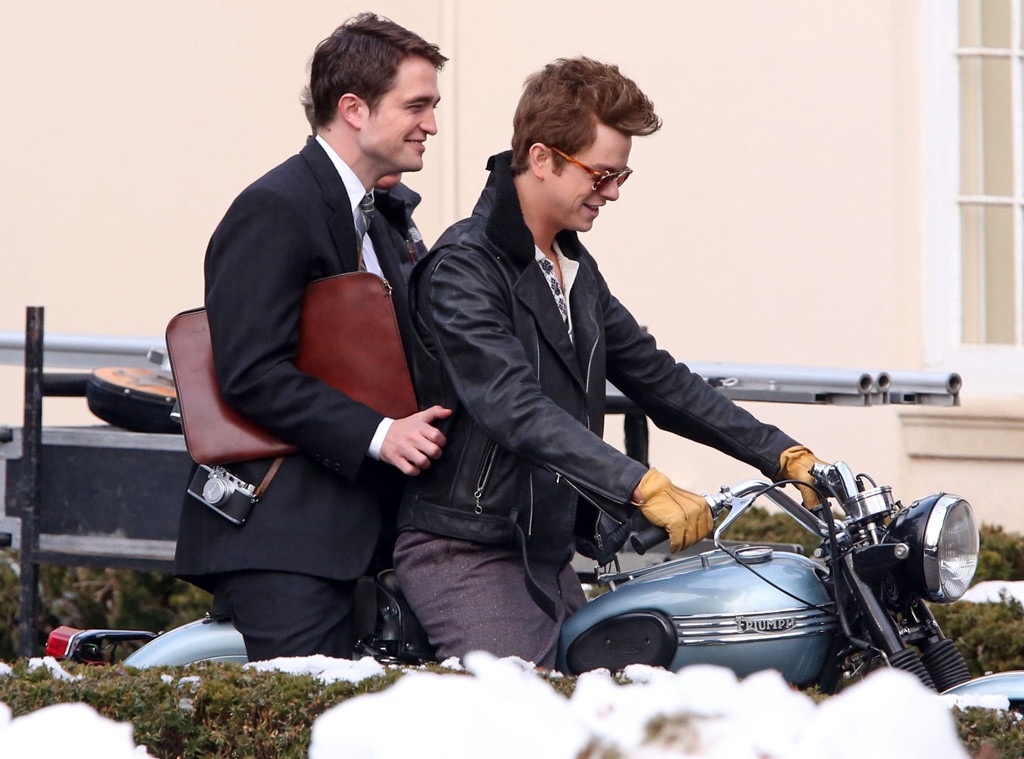 Sean O'Neill, PacificCoastNews
Someone looks happy to be on set!
While shooting scenes for his latest film Life in Toronto, Robert Pattinson was all smiles while riding on the back of a motorcycle driven by costar Dane DeHaan.
The 27-year-old Twilight hunk was bundled up in a dark suit and white shirt and tie with a camera over his shoulder. Pattinson looked like he was having the time of his life while on the bike. Meanwhile, DeHaan looked retro cool in a motorcycle jacket and pants with gloves and sunglasses.
In between scenes, Pattinson and DeHaan laughed and played around with each other.
In Life, Pattinson plays photographer Dennis Stock who takes James Dean (DeHaan) on a traveling photo shoot in 1955. The other week, Pattinson was photographed filming scenes in the snow in Toronto. Pattinson also caused some internet laughter when he was caught jumping around in the snow with some cows for a funny scene.
And last week, DeHaan tweeted a pic of him and Pattinson filming a scene in a car, writing, "It's not easy being Dean."